The following is Part 6 of Scott Nelson's March, 2015 Trip Report Series.
Since the loss of the US Embassy contract to provide history and physical exams for Haitians applying for a visa, the hospital has been in a severe financial crisis.  This provided about $60,000US per month, which is around 60% of the hospital overhead.  Soon after that, Mdme. Clotaire hospital CEO stepped down and Edward Martin assumed the position.  His first 6 months in office have been fraught with many difficult challenges one of which is a major staff reduction.  The financial viability of the hospital has continued to struggle and many workers have not been paid for months.  The volunteer program has continued to attract patients who are unable to pay for services and further add to the deficits.  Up until this point it has been difficult to use donor money to fund this program because of a lack of accountability and the natural tendency of these subsidies to only enable continued fiscal irresponsibility.  A new Haitian CFO named Bob is changing this and Mr. Martin is steadily gaining control of the situation.  Due to these recent changes we spent significant time on this trip designing a business plan that would enable the hospital to maximize their income from patients who have resources and also to develop a formula where an equitable subsidy can help patients that are unable to cover the direct costs of their care and prevent the institution from incurring further losses.
Estimates for the allocation of total hospital resources attributable to each orthopaedic operation performed at HAH are approximately $1500USD per operation.  This includes administrative expense, generator fuel, facility maintenance etc. (indirect costs)  As volume of operations increases the per case indirect costs decrease.  However,direct costs, which make up a relatively minor portion of total costs remain relatively constant.  These are expenses like dressings, medications, and additional anesthesiologist expenses relating to any given case.  Our subsidy formula seeks to cover the direct costs of each operation which are approximately $300US for an average case.   At the end of the year we know that this will come nowhere near the amount of income needed to economically sustain the hospital.  The hope is that the volunteer program will enhance the reputation of the hospital, attract paying clientele, and encourage donations of materials and supplies and with a good business plan the hospital can become financially viable.  Volunteers should understand that the hospital may charge some of the patients receiving operations.  Donated supplies are brought to help offset hospital expenses and our spirit of charity must be intended to help build capacity of the institution and medical community and not only to give free operations to patients.
The indigent patient subsidies will be given with some criteria for the hospital to be accountable and also have a social work department in the business office to assess the economic needs of the patients and give discounts accordingly.  All too often simple pricing schemes in Haiti are used to target upper or middle class paying patients and poor people are turned away.  On the other hand if token prices are given and potential income is not collected then donors are subsidizing care for wealthy patients who could easily afford to pay. In addition resentment is created in the medical community when wealthy patients are given discount services as this undermines the income sources for other surgeons in the city.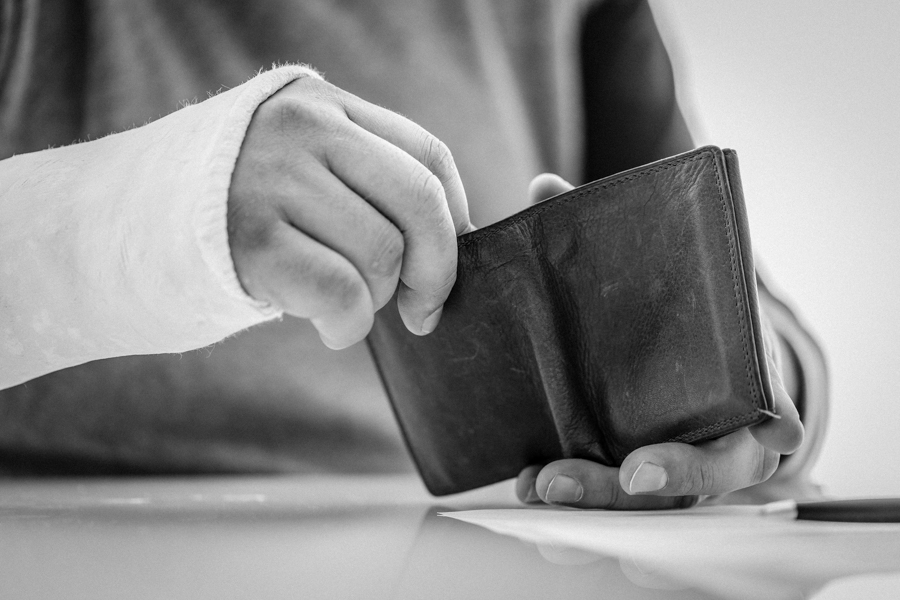 Where will this money come from?
Indigent patient endowment fund which has the potential to produce approximately $15,000 per year based on a principle of $300,000.This will be largely used to fund a portion of Dr. Alexis' salary for the portion of his work attributable no nonpaying patients
Volunteers – Surgical teams will be encouraged to donate sufficient funds to subsidize the operations they are performing.Operating 20 patients who pay nothing would require $6000 of subsidy, which would be the suggested donation for a typical volunteer team. Sometimes more or less patients will be operated, sometimes patients may be able to pay part or all of their direct costs.  Although accounting will be kept, and year-end balances will be reviewed, these subsidies will be suggested tax-deductible donations.
Patients themselves – even if a patient can pay $10 this will be collected and decrease the reliance on donor subsidy while also creating responsibility and commitment on the part of the patients.
No plan is perfect and in this environment where there is a large difference in affordability of services it is difficult to create an equitable system that serves the richest and the poorest as well as all of those in between.  The general concept will be what I call the "American Airlines Model". That is where all passengers arrive safely at their destination at the same time, but if you want a wider seat, warmed nuts, a washcloth and hot meal then you may be willing to pay 3x more for your ticket.  Even in economy class people may pay different amounts for equivalent seats.  At HAH we will not discriminate but if patients are willing to pay for premium rooms then let's maximize our opportunity and provide first class service.  If they want the cheapest economy rate then let's give them a timely and safe operation – and maybe we can add a free orange juice and a handful of peanuts.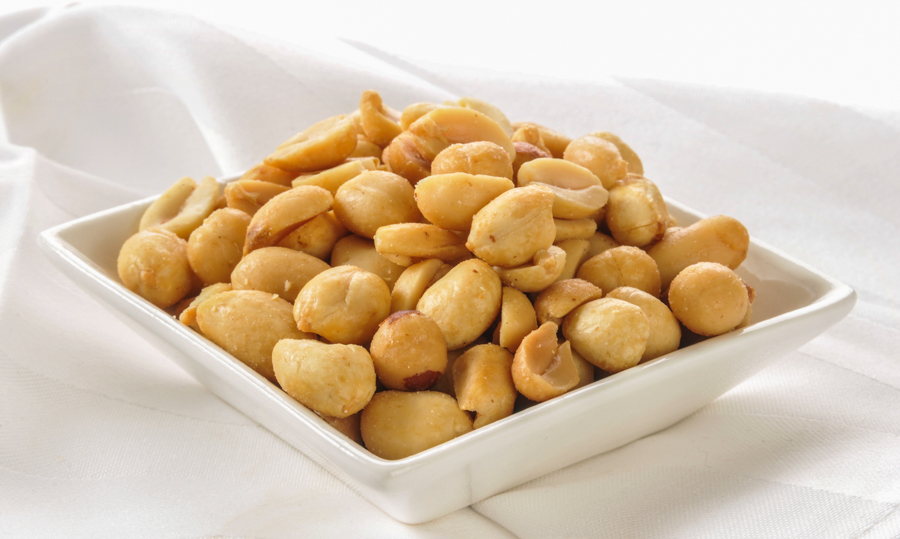 The following is Part 5 of the March, 2015 Trip Report Series written by Scott Nelson.
Although our previous operating room was recently reported to me as being one of the best in Haiti, in reality it was not adequate for doing the quality and volume of work that we envision.  A major renovation was started in January 2014 and continues at this time.  The outcome of this project is beyond my highest hopes, the time and resources required for this have also exceeded my expectations.  Things are progressing and although I hesitate to mention it, I have been told that by July 1st we should be able to move in.  They actually said June 1st but in reality at the current rate I think July 1 is a much more realistic goal.  The one thing for sure is that the attention to detail, quality of work, and improvement from the previous facility will not be a disappointment to anyone.  Dan Brown who is managing the project is a perfectionist after my own heart…Dan's well organized workshop is the feature image above.  The lab is also in beautiful condition and as soon as some cabinetwork is completed the space will be inaugurated.
In our review of the facility a high priority has been placed on a cosmetic renovation of the main floor of the hospital.  This will be a relatively simple update consisting of new electrical fixtures, some plumbing repairs, door and window repairs, air conditioning repairs and paint.  The contractors who did the construction in the OR renovation have looked at the project and will be giving estimates of time and expense to complete this.  There are several rooms which are uninhabitable at this time due to mold and mildew (I mean you can not even breathe in them).  Many others have rotted doors, bare wires, broken lights and leaky plumbing fixtures.  This will be a high profile improvement project that we will need to raise some funding for.
In recent years we have not had an organized space in which to place the patients being prepared for surgery.  I have made multiple appeals to have a pre-op room and finally was granted the space. This is an important part of patient safety and OR efficiency.  Patients have been waiting for surgery in the hallways and entrances of the hospital.  Sometimes it is confusing to keep them straight, we are not able to effectively update them on when their operations will start, sometimes moms slip their hungry children bites of food and then don't admit it knowing that their long awaited operation will be delayed or cancelled.
When I arrived this time the designated room was in a state of disrepair without immediate plan for inhabitance. Fortunately Chad became an expert painter last summer when he painted our house and was able to take over the job and execute a one-day makeover that met the approval of Dan's quality expectations.  Patients were moved in on Monday morning utilizing 6 new gurneys.  IV's were started, gowns placed and the day of surgery progressed with a new level of patient safety, efficiency and comfort.
The following is Part 4 of the March, 2015 Trip Report Series written by Scott Nelson.
Patient care, administration, and organization were the 3 main areas of focus for this trip.  Dr. Mark Mildren PGY4 ortho resident, Corey Burke 3rd year medical student, John Anderson MD orthopaedic surgeon LLUSM graduate year 2000 and our two Dominican essentials Lucia Hernandez RN and Maria Adrian MD anesthesia made up the team.
John's family – Jeannette, Joshua, and Kaitlyn as well as my son Chad also joined us and devoted most of their time towards helping Jonathan Euler and the Beehive organization.  Francel had many operations lined up for us as well as a couple of days of clinic. Due to John's sports medicine expertise several arthroscopic surgeries were performed, we also operated on a spine fracture, and did a number of hip and lower extremity operations.
Elaine Lewis who is a surgical tech living at HAH for 6 months had the operating room nicely organized and clean.  This was much different than the conditions that we have been faced with on earlier trips.  She motivated us to organize all of our orthopaedic equipment and other supplies, which we spent a significant amount of time doing.  Corey and Mark learned more about orthopaedic implants than they ever wanted to know.  A big part of doing safe surgery is knowing what you have and where it is, perhaps this is even more important than quality lighting and the room that you are working in.  Elaine had hoped that I would throw away a lot more than I did, but without a reliable supply chain I convinced her to hold on to some items that we will need in the future, but this came at the expense of her thinking I am a hoarder.
I spent a significant amount of time with Edward Martin the CEO developing a business plan and working out ways for the volunteer and orthopaedic program to continue in a sustainable fashion.  More about that in subsequent report.  We also spent an entire day with Dan Brown the facilities manager reviewing the entire facility and creating a coordinated plan for the future use of space and how various physical plant improvement projects will be prioritized.  One notable aspect of this is the plan to remodel the upstairs area of the HIV clinic (building in front area of the property) for volunteer team housing.  It is a pleasant space about 3x the size of the current quarters that has several large bedrooms and a common area.
The following post was written by Scott Nelson who returned last Friday from another visit to Hopital Adventiste d'Haiti.  This is Part 3 of the March, 2015 Trip Report Series.
A few blocks away from the Basilique Notre-Dame (still in ruins noted in image above) is a local hospital for which I will keep the name anonymous.  I had a good idea of what the conditions were like but never having been there I asked Dr. Alexis if we could take a tour of the orthopaedic wards.  The situation was even worse than expected.  Patients languishing in crowded, oppressively hot, foul smelling rooms, some of which were only lit by tiny cell phone flashlights.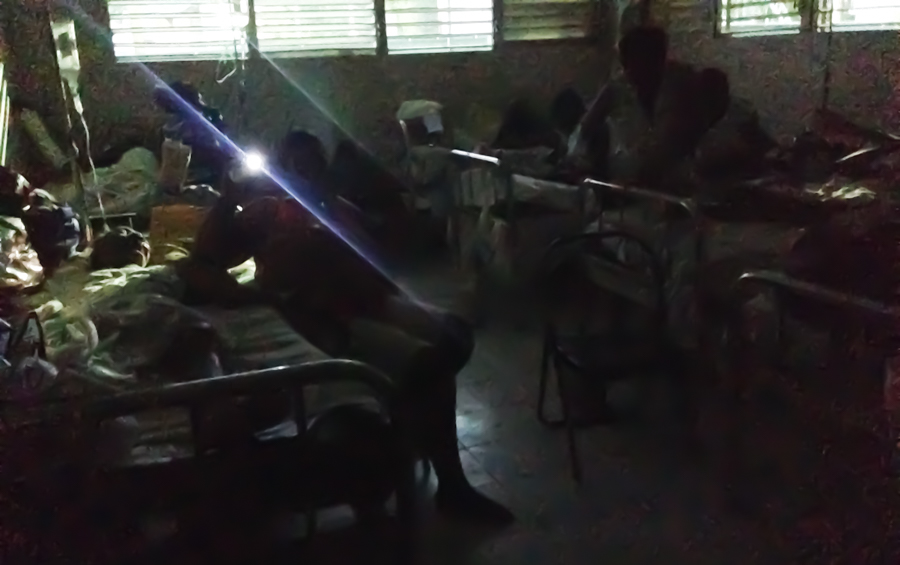 One horrible case after another, many of which would have been avoided with a simple well-performed operation at the appropriate time.  In some cases expensive modern external fixators were seen carelessly applied with complete neglect for postoperative care.  One patient had 10 inches of his tibia debrided after a relatively straightforward tibia fracture that got infected.  Now he has been there for 11 months in bed.  An emergent debridement and SIGN nail could have put him back on his feet. Now, an amputation is the only reasonable option, but no one wants to tell him that so he just hangs there.  His Bible and Sabbath School quarterly are at bedside.
When we arrive back at HAH, our perception of dilapidation, disorder, and poor nursing care has changed.  We feel like we have just walked in to the Hilton.  But the knowledge of those patients at the government hospital, still suffering even as I write this report is motivation to continue our focus on treating the underserved.  As we renovate our facility and improve the level of care we have an urgent need to create a communal ward where the poorest of patients can be economically cared for.
A few weeks ago Elaine Lewis met a man who brought in a patient who needed surgical care to Hopital Adventiste d'Haiti.  As it turns out the gentleman is the coordinator for the Restavek Freedom ministry in Haiti. Restavek (restavec in French) is the name for child slaves in Haiti. Children who are desperately poor are taken in by families who promise to get them an education and a better life in exchange for servanthood.  The reality is far different and amounts to 300,000 child slaves in this country.  According to their website, Restavek Freedom's mission is simple, to end child slavery in Haiti.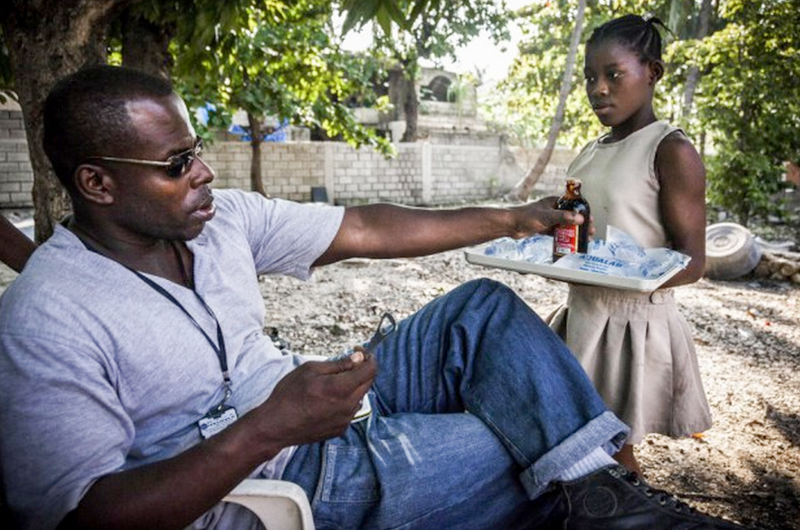 The following post was written a few days ago by Scott Nelson who is currently at HAH with son Chad, orthopedic surgeon John Anderson and family, orthopedic resident Mark Mildren and medical student Corey Burke.  This is Part 2 of the March, 2015 Trip Report Series.
My life is not necessarily in balance.  In fact, often the things we strive for most are the areas of our lives that are most lacking. Balancing priorities at home nearly eclipsed my plans for this trip and now that I am here it seems that a good part of my busyness at home is relatively unimportant.  In many ways these trips help to keep me in better balance.  They help me realize what is important in life and what is not.  Due to my own lack of balance it is important for me to get to Haiti at least every three months.  Most people do not require such rigorous travel schedules to stay sane, but I find myself getting restless unless I am able to leave the United States and come to such a place as this on a regular basis.
Our effectiveness as human beings, teachers, and leaders depends upon balance. We should not be satisfied with the status quo, but nor do we want to focus only on areas of needed improvement lest we become negative and critical.  When looking at hospital economics, business plans, and the pace of operating room construction it is easy for me to get frustrated.  These vexations need not be published here but perhaps it should be known that not everyday in the mission field ends in feelings of victory and accomplishment.  In an attempt to not be overwhelmed by challenges, I have chosen to quit asking when the new operating room is going to be ready.  Nor will I be able to answer that question for anyone else.  The projected date is June 1, but realistically at the current pace it will be well beyond that.  The good news is that progress is being made, the quality of workmanship is well beyond anything I have seen here, and the provisional operating room is now so well organized that we can safely perform just about any operation there.
The improvements and installations in the new operating room continue to impress me.  The new operating accommodations are such high quality that future surgical volunteers will not be challenged as we have been in the past.  Sometimes I wonder if they will even want to still come, as there will be less of a sense of adventure and the perception of local needs will be softened.
I continue to try and balance diplomacy with accomplishment, relationship with productivity, tolerance with perfection, optimism with reality, censure with appreciation, and rest with work.  Fortunately after 6 days of work, a day of rest has arrived.
The following post was written by Scott Nelson when he first arrived with a team at Hopital Adventiste d'Haiti early last week.  This is Part 1 of the March, 2015 Trip Report Series.
Due to the efforts of Elaine Lewis (surgical tech), Dan Brown (facilities manager) and Ed Martin (administrator) major progress is being made.  When we arrived yesterday on campus there was a noticeable difference.  The wires and tubes hanging all over the front of the building have been consolidated and cleaned up, the old ambulance parked in the backyard has been relocated, the nonfunctioning rusty water tank that was "gifted" to us after the earthquake has been removed, and the makeshift dilapidated kitchen built by The Supreme Masters in 2010 has been destroyed.
Before Elaine
Thanks to Elaine the operating room is in impeccable condition.  I have never seen it so organized.  Not a single item is out of place in the sterilization room, the table is not piled up with a bunch of disorganized instruments, the sinks are clean and the shelves are labeled and neatly stacked.  Although the new operating room is still awaiting some final touches the current operating area is more than adequate to accommodate whatever cases need to be done.  A big part of doing safe surgery is being organized, having what you need when you need it, keeping equipment clean and in good working condition, and effectively using what you have.  More important than Elaine's organizational skills is her diplomacy.  She has not done all this work herself.  She has motivated the staff, built relationships, taught them what needs to be done and shown appreciation for quality work.  They are now doing it on their own.
I have not yet seen the progress inside the new operating room but I expect that my report will be good.  Two massive medical air/suction pumps have been installed downstairs as well as a huge circuit board. These pumps look large enough to run the 16 operating rooms at Loma Linda University much less the 3 at HAH.  The front entrance to the operating rooms has been remodeled and looks modern and clean.
This week in addition to the cases that we have to operate we plan to accomplish some administrative goals regarding the sustainability of the orthopaedic program.  Although all of us have the common goal of continuing to offer top quality services to all, it is challenging to find ways to increase revenues, make a budget, transact donations and continue to host volunteers without burdening the precarious financial situation of the hospital.
Many of you have undoubtedly noted that haitibones has been revitalized with a new website.  There were many factors that went into the decision to switch platforms but hopefully the change will ultimately be positive.  The conversion was arduous and time consuming but I wanted to give a shoutout to Lynn Delinger at Pyralis Design for her patience and expertise throughout the process.
You are also encouraged to sign up on the site for email updates consisting primarily of News and Trip Reports.  You will NOT be spammed with requests for donations or other forms of junkmail.  Stay tuned for more updates regarding some exciting news soon to be announced.
Once again, thank-you for your continued support in all phases of the project.
The following post was written by Elaine Lewis, volunteer surgical technician from Southern California.  Clubfoot is a congenital condition that severely twists the foot or feet downward and inward, making walking difficult, painful or impossible as a child develops.  Over 220,000 children, in the developing world are born each year with clubfoot.  With early detection and fairly simple intervention clubfoot can be completely corrected.  Read more about clubfoot and the Ponseti technique used at Hopital Adventiste d'Haiti here.
Many begin their journey long before the sun is up coming by tap tap, bus, or hired driver. Some even come by motorcycle. Our clubfoot clinic has become known throughout the country and our own Dr. Alexi's fame is well-established.  Four or five Haitian cast techs crowd into a small room manipulating tiny, tender feet and the cries and screams begin. I am summoned by my tender heart to the children to pass out suckers, comfort or sing to them to distract from the pain or fear they feel as their feet are being forced outward to correct their clubfeet.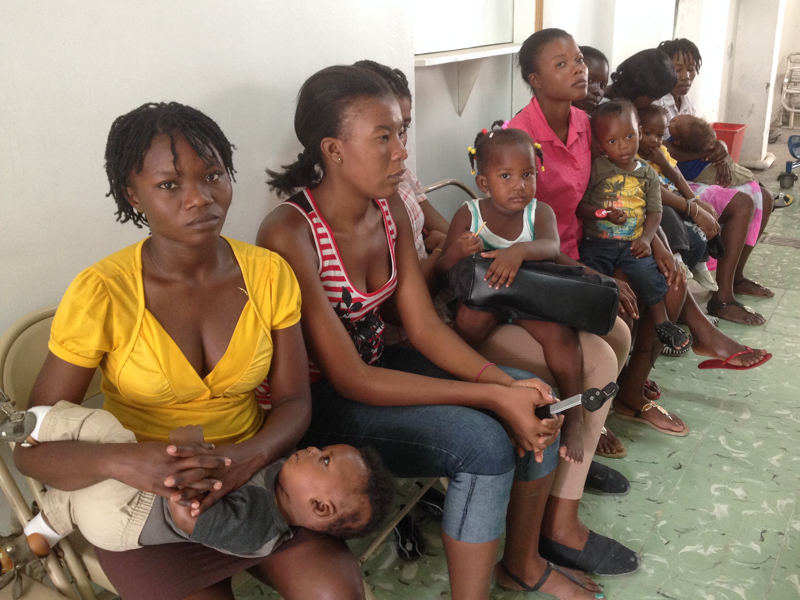 There isn't much happiness in our halls on clubfoot day. Mothers and children seldom smile…they know what's coming, I guess. They must wonder about the future and the difficulties they will continue to face if their child remains lame. Will they have to give care into adulthood? Will this impact them economically if this child can't work? Will the travel to HAH become too expensive and tiresome that they give up before full correction happens?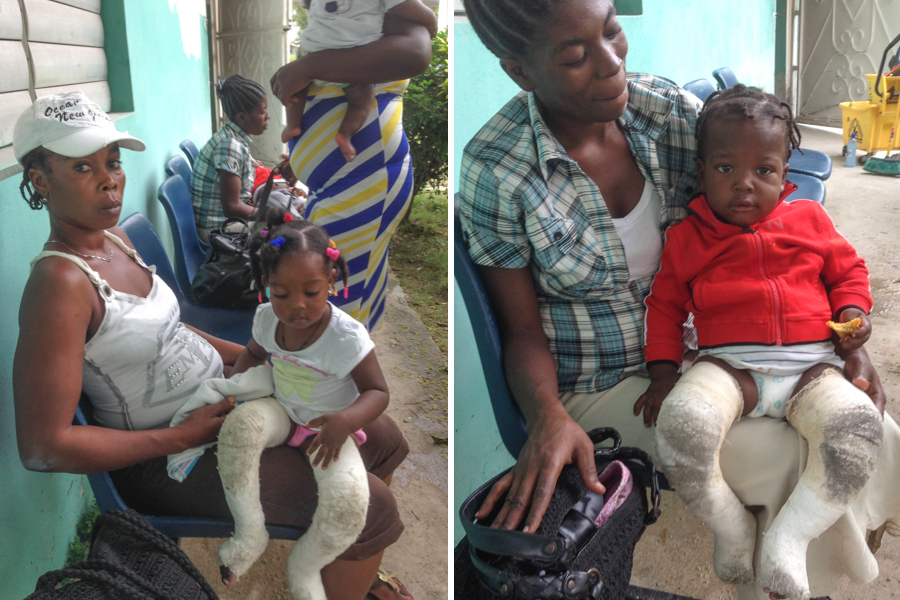 It is confusing to understand how so many babies and children can continue to show up at our door week after week to be treated by casts, braces and surgery–some as young as 7 days. I've asked the question many times, "What is the cause of all this?" Few answers have come from the doctors, however environmental pollutants have been suspected. There is no lack of that in Haiti.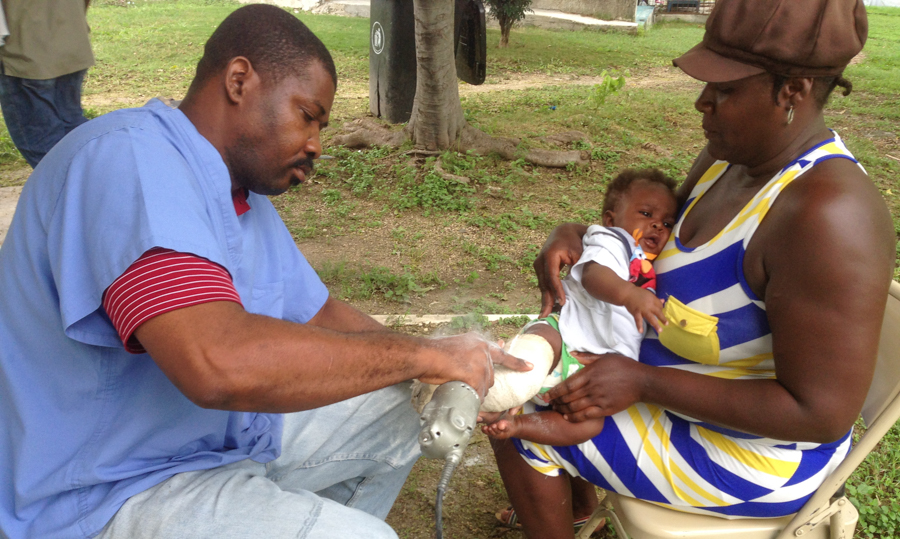 I look forward to and dread clubfoot clinic every week. I meet some amazing mothers, nannies and orphanage workers who come from France, Canada, Mississippi and Michigan. I also meet mothers who appear to be hanging on by a thread, poor and dirty and who ask me for food.
But there's hope at HAH as we give care to everyone who shows up with or without the means to pay. Remember us.
It's been a couple of months now since a group of us made a quick trip to Hopital Adventiste d'Haiti.  We had originally planned the venture to inaugurate the newly renovated operating theater on the 5th anniversary of the Big Quake.  But several weeks before our departure we were informed that the construction project was not even close to coming to fruition but we decided to make the journey anyway.
Discouraged is the word that best described the emotion that overcame me upon entering the makeshift operating room that occupied the old Emergency Department.  I remembered spending hours organizing equipment on my last trip and the whole place seemed to have degenerated into chaos with overflowing bins and bulging cardboard boxes scattered about in seemingly random fashion.
The concept of sorting through this mess, organizing it into storage containers, cataloging and labeling it all seemed daunting to me at the time.  This was the first time I met longterm volunteer Elaine Lewis, she and husband Jeff had arrived at HAH only a couple of days before us.  Remarkably, Elaine seemed totally optimistic about the task that lay ahead…I remembered thinking to myself, "this woman has no clue" about the enormity of the project she had agreed to undertake.
Overall, we had a great trip, performed a few surgeries and spent time reviewing plans for the new operating rooms.  A little disappointed on the slow progress of the OR makeover, particularly the part about 3 containers full of brand new equipment waiting to be "cleared" through Haitian Customs.  Hard to remain downbeat for long, especially after taking a tour of the new facilities with Project Manager Dan Brown who appeared to be perpetually upbeat.
Had an uneventful trip back home to California and shortly thereafter (literally just a few days) we started getting emails from Elaine asking for more work!  Impossible I thought until we got picture proof, the storage rooms had been transformed in a flash.  A few weeks later we got word that the containers had "cleared" Customs and Dan's crew was busy installing the updated gear in the new operating suite.  The bottom line is there does seem to be light at the end of the tunnel thanks to the hard work and dedication of the HAH staff like JJ and Francel and volunteers like the Lewis' and Dan Brown along with many others and indeed it appears to be shining brightly.