In a text message to a friend on Thursday, Rob, a visiting med student sums it up: "Things are insane, but only slightly more than usual". Sometimes it takes a first time visitor to recalibrate my assessment of a situation. 
I was called to the ER at 1am on Wednesday morning to take care of a patient.  The ER is less than 100ft from my house.  On my way over I hear machine guns in the distance.  We hear gunfire regularly but I am surprised to hear it at that time of day.  After resolving the issue in the ER, I come home and sleep for a few hours until 5:37am when Jacques our cast tech calls:  "Doktè Scott – pa soti kouri maten an" – don't go out for a run this morning.  I ask why.  "you will find out" he says in Kréyol.  So I take it as a good excuse to relax and get a bit more sleep. 
Only a few minutes later Patrick is at my door with the announcement that President Jovenal Moïse was assassinated a few hours earlier.  He heard it on the radio – no further info was available.  The day starts to unfold with silence and a general feeling of sadness, doom, and uncertainty. 
People are told to shelter in place, but a few employees and our construction crew show up to work.  I soon hear that the airport is closed and check FlightAware which shows that the American Airlines flight from FLL has turned around and is heading back to Florida.
We spend a good portion of the day checking the news, wondering what will happen, and reassuring friends and relatives that we are OK.  The number of people concerned about our safety and well-being is truly remarkable.  Initially friends on the east coast start texting me and then a short time later the west coast wakes up and another wave of messages arrives.  By 10am my phone is going dead.  The situation around us is uncertain but everyone should know that here on our campus things remain calm.
Only two determined patients showed up to the clinic on Wednesday. Our staff who worked the night before stayed on for the day shift because most of the day nurses were holding at home until more information became available.  Our ER doctor stayed for another 24 hour shift which ended up being the 2nd of four continuous days and nights he worked at the hospital.  The director of nursing and others on duty ended up working most of the week without being able to go home as well.
The last couple days of the week ended up being extremely busy.  Most everyday we receive gunshot wounds in addition to motorcycle trauma and pedestrians who often become victims of the unruly traffic patterns.  The MSF (Doctor's Without Borders) hospital down the road temporarily closed almost two weeks ago after sustaining damages from gunfire.  Fortunately no one inside was injured.  That facility is located in the heart of Martissant which is the most feared hotspot for gang warfare.  The only major route from all of southern Haiti into the center of Port au Prince also passes through this area and it has been impassable for most of the last month.  This has made it extremely difficult for us to access oxygen, fuel and other essentials.  Trips to and from the airport have mostly been impossible.  Our driver Mr. Michel is always monitoring the situation and keeps us out of danger, albeit at the occasional expense of cancelled flights or changes in plans.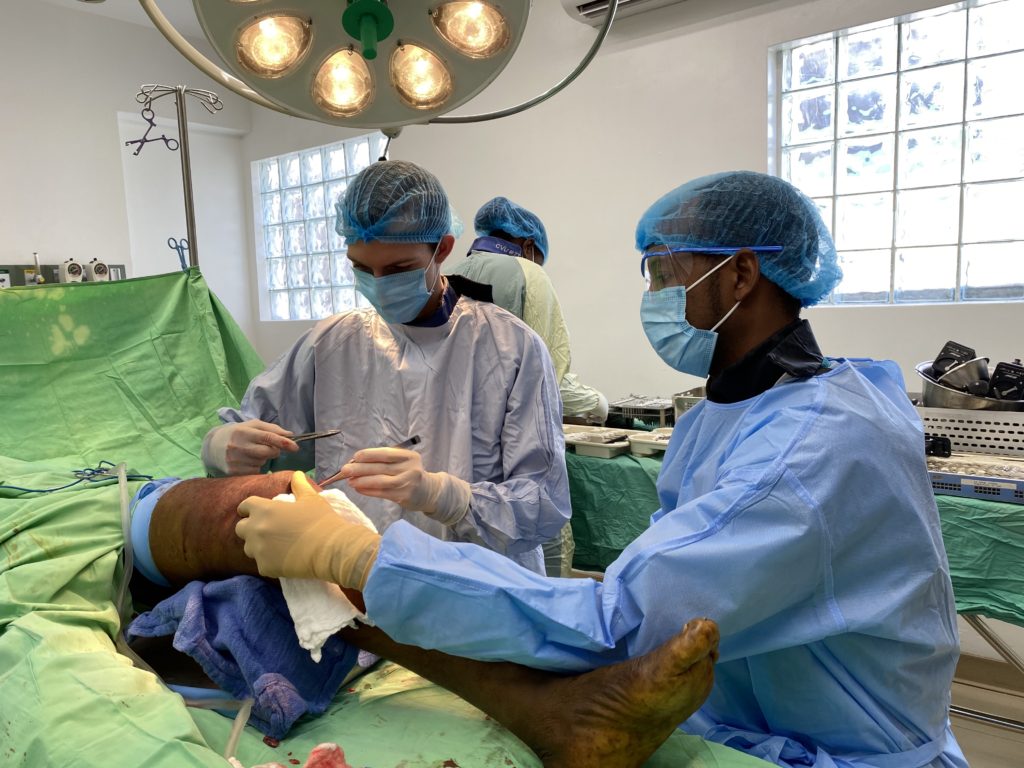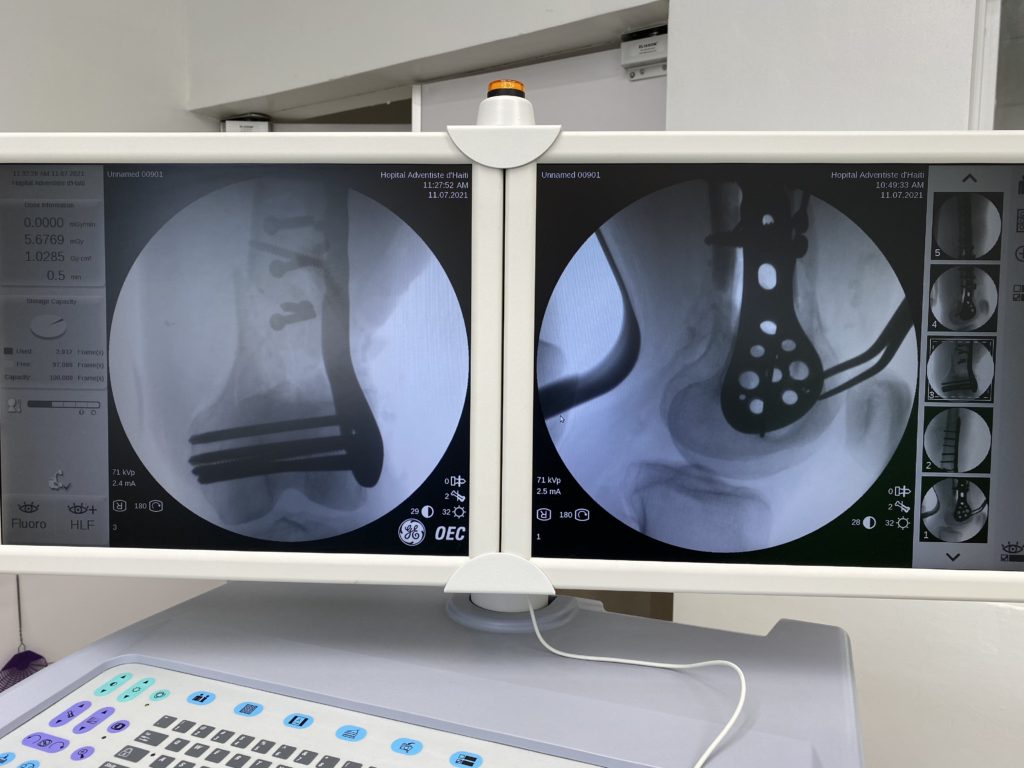 An overall update of the amazing and miraculous things that are happening here at Hôpital Adventiste is long overdue.  This is a subject of its own and will be left for another post in the near future.  But in the meantime know that in spite of all the strife, in spite of so much evil around us, and in spite of all the challenges, we continue to operate at full capacity.  It is nothing short of miraculous that our generators continue to run without interruption, our oxygen supply continues to flow, and the patients we serve continue to receive amazing care. The recent events remind us all the more about the importance of continuing on in this work.