Thank you to all who have been reaching out, giving support and thinking and praying for us in Haiti.  I will assure all of you that we are just fine and much better off than almost all of those around us.  A few missed meals and lost hours of sleep is nothing to worry about.  It is 11pm and Marni just fixed me a little dinner. It has been difficult to find the time to update everyone on the situation.  Here is how it unfolded.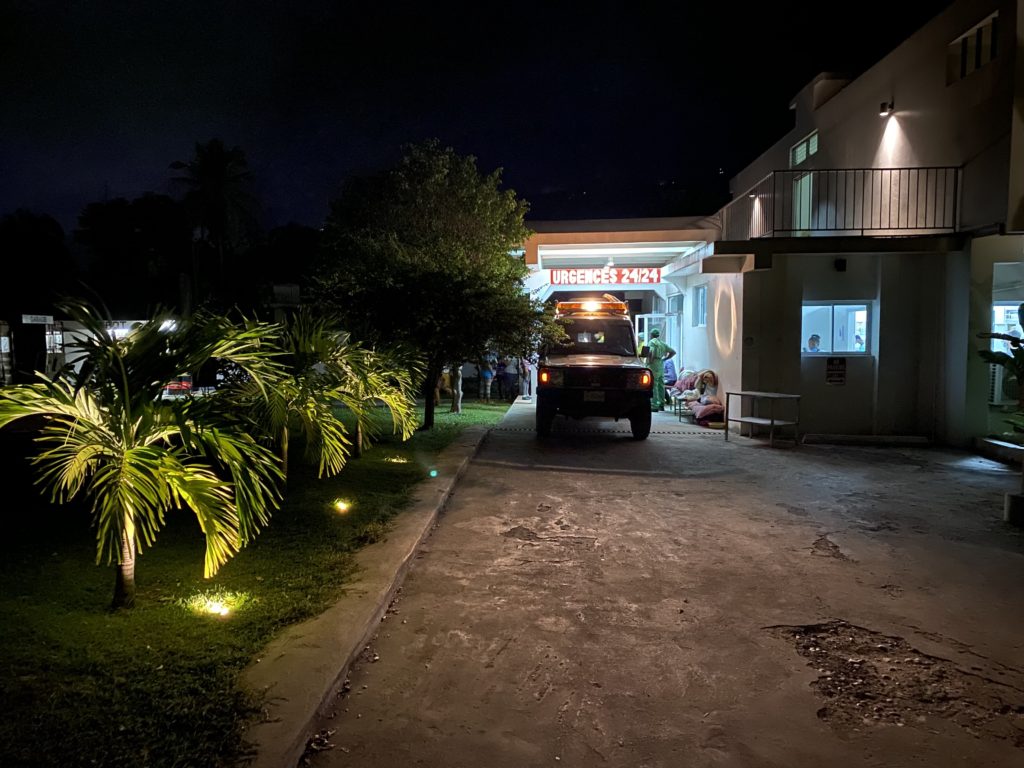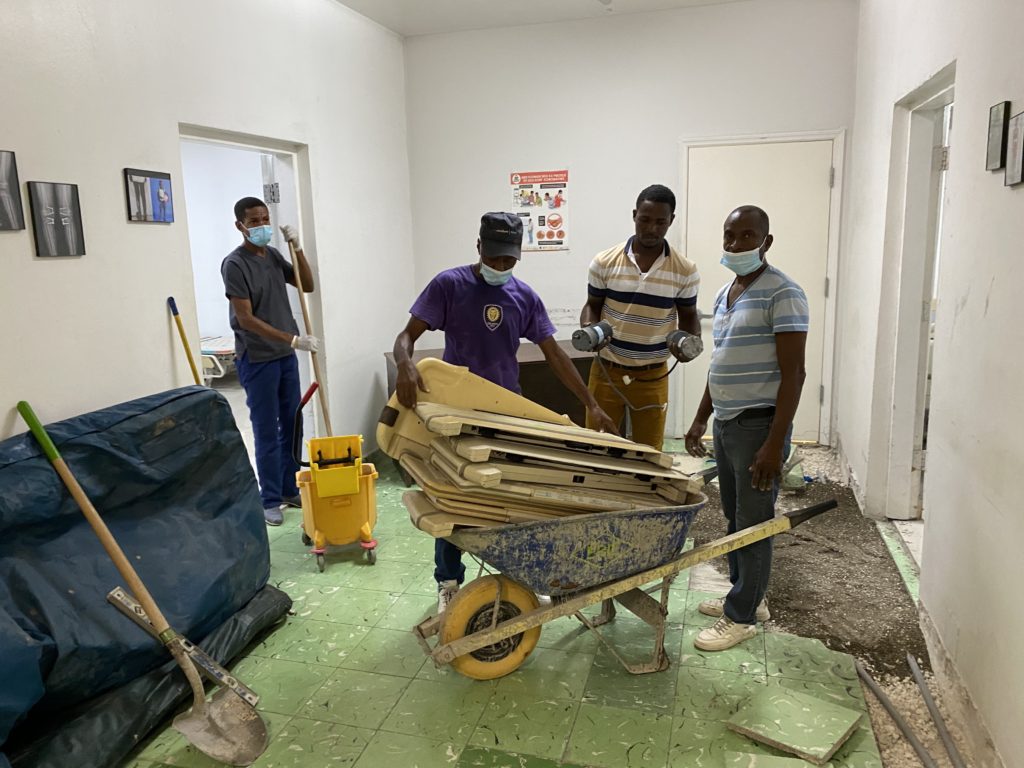 At 8:29am on Saturday Aug 14 we felt a fairly strong earthquake and it lasted for an incredibly long time.  It did not arrive with a strong jolt but just started gently rolling and got stronger and stronger.  If I had been asleep, I may have even slept right through it with sweet dreams of being on a boat.  Some nurses and patients ran out of the hospital and some crowd roar was heard in the distance. The panic soon abated and the church services continued on almost without interruption.  Amazingly within 9 minutes reports of a 7.2 magnitude earthquake centered about 70 miles to the west of us were being posted on-line.  Information about damages in Les Cayes and Jeremie started coming in although it was difficult to know if there were casualties.  In the afternoon I took a little nap and then started strategizing about what we should do if victims started arriving at our hospital.  We put out the word that we would be happy to take care of anyone that needed help.  While keeping an eye on tropical storm Grace, I figured this may literally and figuratively be the calm before the storm.  And it was…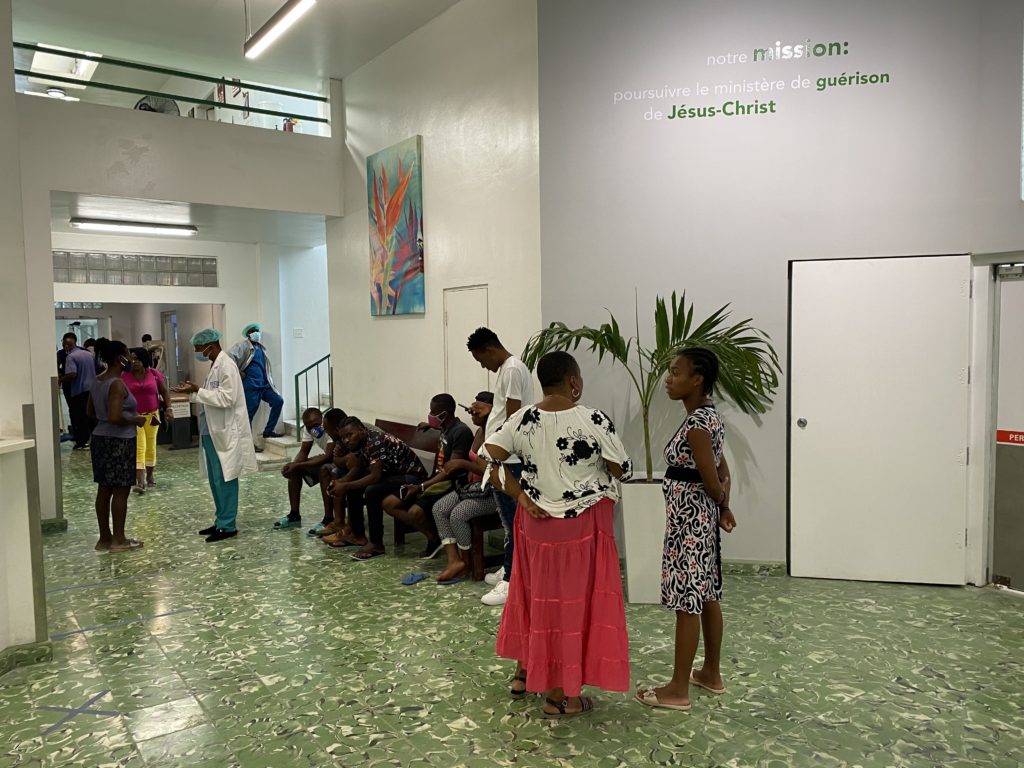 At 5pm we received our first victim.  From that point on we have been working around the clock.  People started arriving like a tropical downpour.  We immediately held an emergency meeting with the Chiefs of Service.  In the next 3 hours we fast tracked the renovation of the new ward that we were planning to open in a few months.   Our staff cleaned the area and prepared 22 beds with mattresses and clean white sheets.  The construction crew came in and repaired the floor where conduits were being installed and cemented in the tiles so we could roll gurneys through.  Our local staff has done an amazing job of rising to the occasion.  Nurses, doctors and support staff have been doing everything possible to organize ourselves, triage patients, and facilitate life-saving operations.  As the evening progressed more and more patients arrived.  I operated until about 3am and Dr. Jimmy our general surgeon finished around sunrise.  The last 2 days we have continued running all 3 operating rooms at full capacity.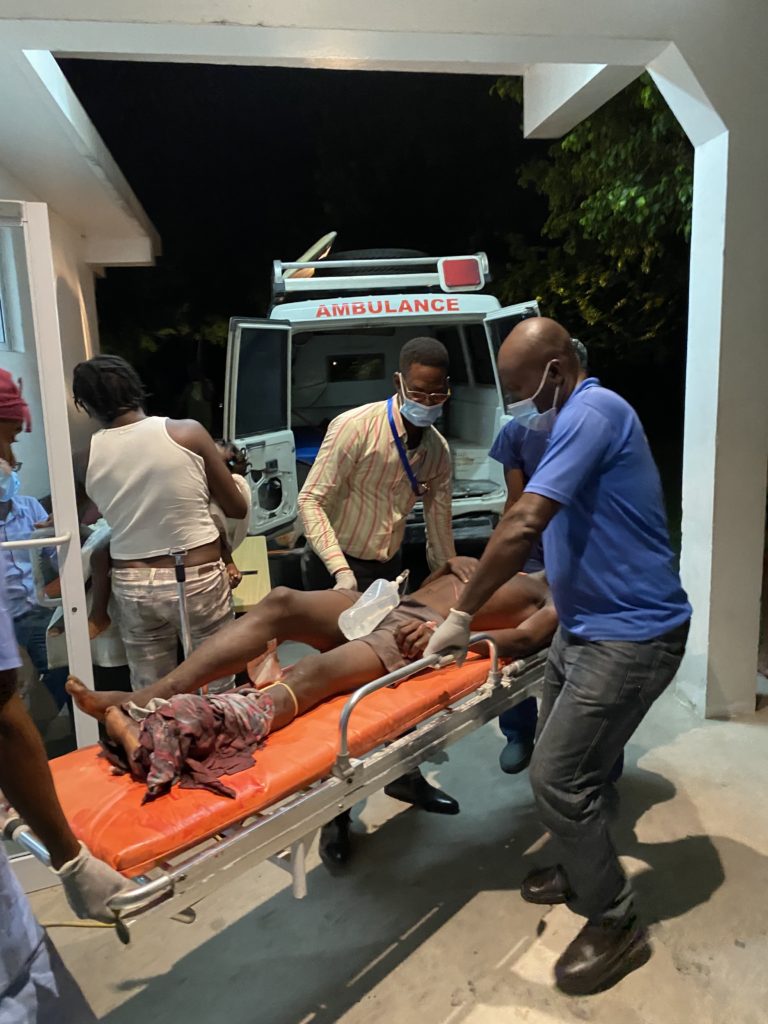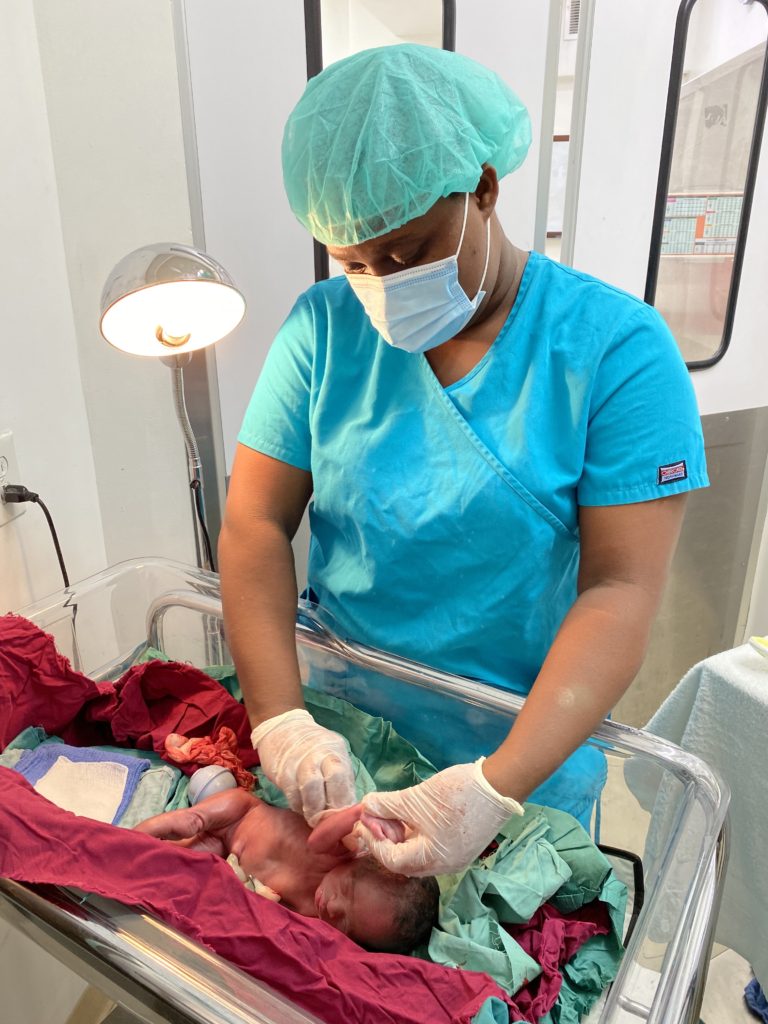 At this point our hospital is overflowing.  There are patients on the floor and outside with only pieces of cardboard to lay on. It has been raining most of the day and people are struggling to take cover.  To put it in perspective the mortality from this quake is 1/100 of the 2010 quake and damages were not in our immediate area.  However, we have received a disproportionate number of cases.  Once people heard we were offering care they came.  Victims can also get to us without having pass through Martissant which highly feared due to all the gang warfare. Fortunately  the gangs (or at least one of the 3 major ones) have declared a ceasefire for humanitarian reasons in order to allow people to pass through this area more easily.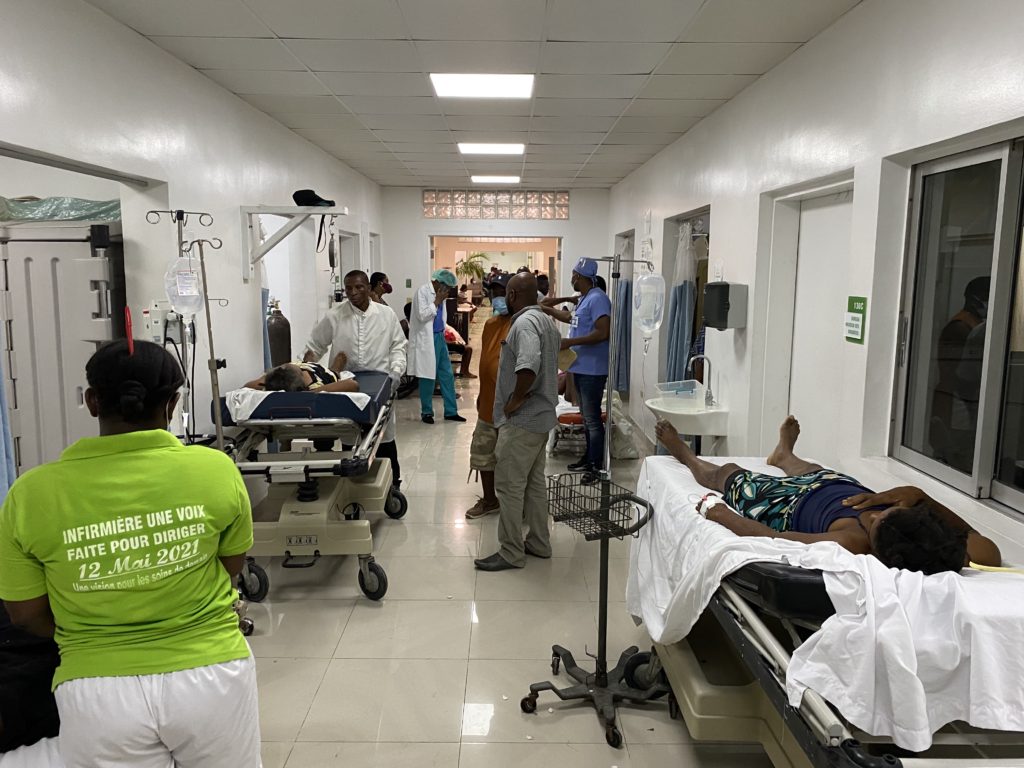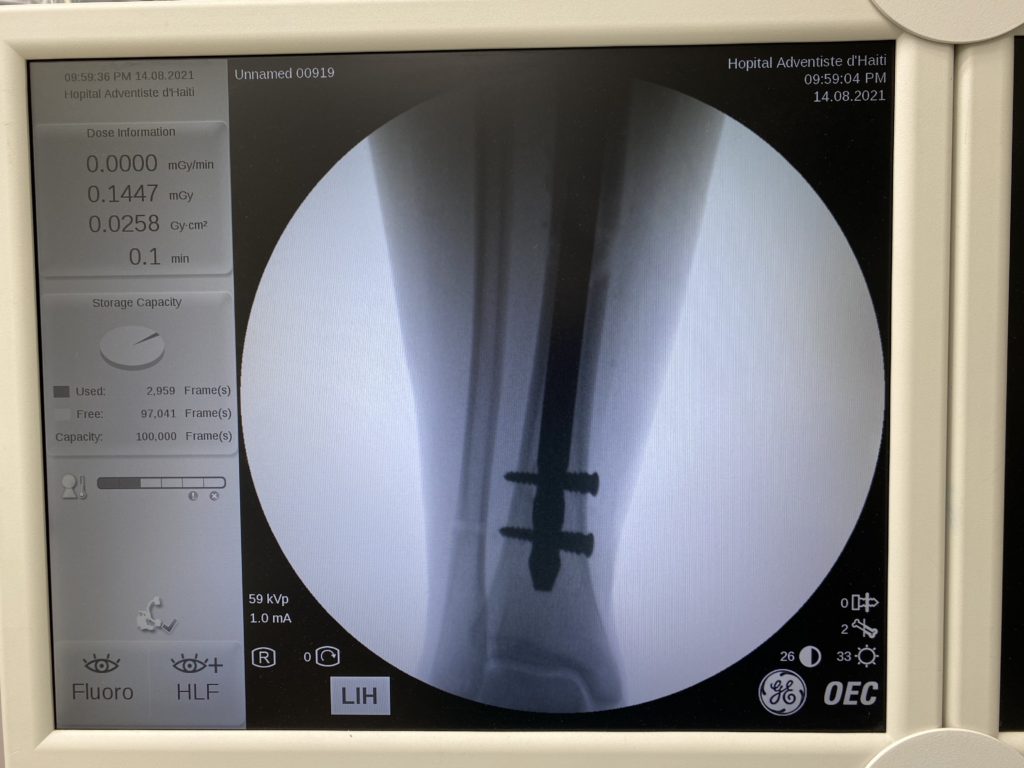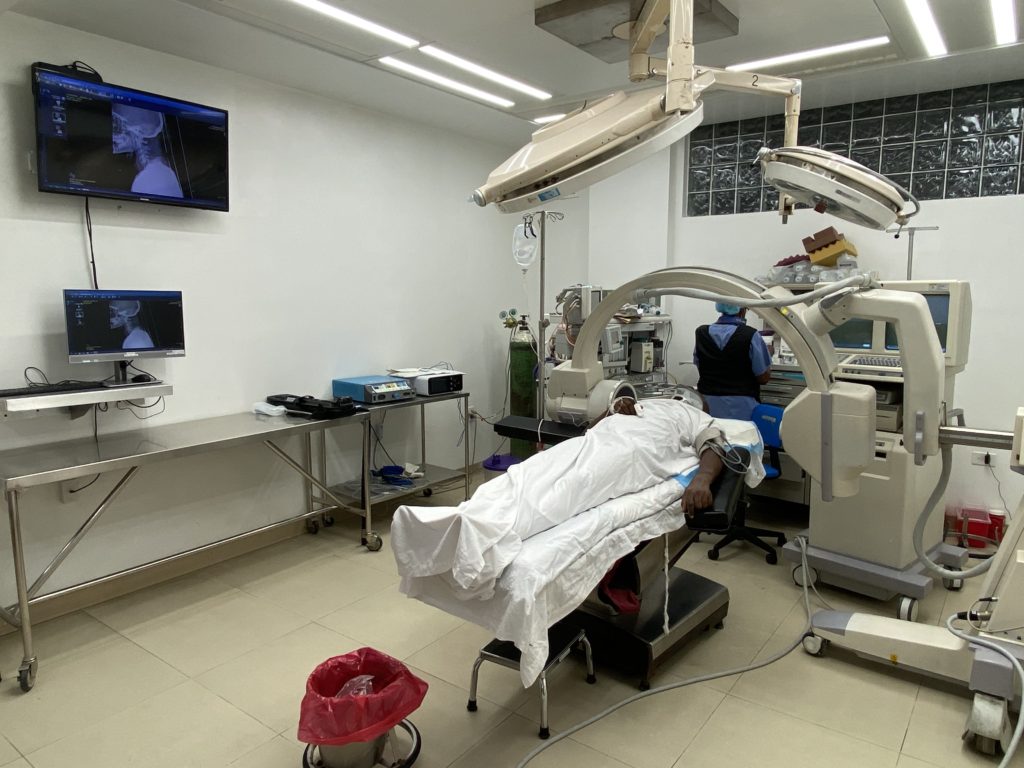 I am happy to report that the infrastructure and the staff at our hospital are well prepared to aid in this crisis.  Patients are getting proper pre-operative evaluations, being registered with patient numbers and are being processed in a much more organized fashion than before.  We are seeing many of the same types of crush injuries and all types of fractures that were seen here in 2010.  But up to this point we have not even needed to perform a single amputation.  Previously there was a much higher need for one and done operations, but now with our long term follow up, ability to do secondary procedures and our rehab team the situation is much better.
Ok I am falling asleep.  😴 
Hopefully more updates soon.