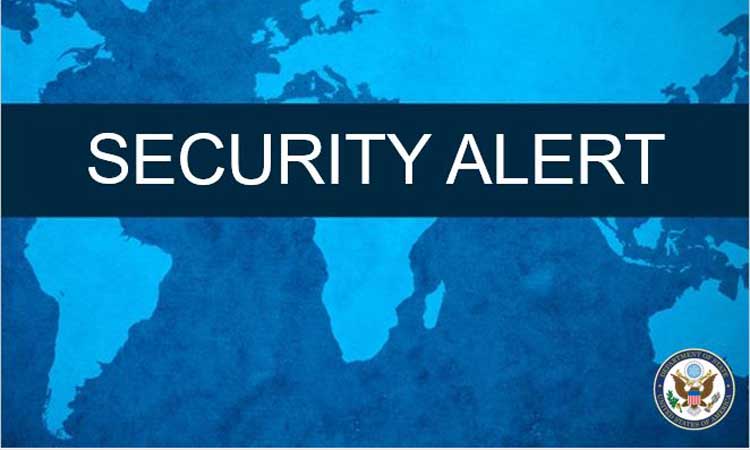 Thank you all for your thoughts, prayers and concerns for our work and for the country of Haiti. Things have been tense over the past several weeks with violence and protests aimed at overthrowing a corrupt government. Police are in a particularly precarious situation as many of them are in agreement with the aims of the protesters yet are being asked to maintain law and order. The upheaval has disrupted life at every level. People have not been able to move freely about the city, markets, banks and petrol stations were closed for over a week and since have only been open intermittently. People are unable to access basic necessities. Fear and lawlessness is becoming the norm. This has had a negative impact on hospital census and income.
In this gutsy 6 minute episode of Vice https://www.youtube.com/watch?v=3eNzEGEsxr0 one can get a quick overview of the situation which exposes a lot of unanswered questions. The unfinished bridge scene at 2 minutes is 1/2km from Hôpital Adventiste and marks the home stretch of my morning running route.
Additional fury was created when some heavily armed US mercenaries were caught red handed by the Haitian police in an unmarked vehicle that belonged to top Haitian government officials. These ex-navy seal snipers who specialize in top level security jobs had barely made it out of the airport on their ill-fated mission when they were apprehended by the Haitian traffic police and then thrown into the local slammer. Some unknown negotiations between the US embassy and the Haitian government allowed them to return to PAP airport in shackles. American Airlines required them to be unshackled prior to boarding and then they were set free when they arrived at MIA. News of the botched operation has gone viral and basically ruined any future clandestine security opportunities for these questionable characters. In the meantime the president denies having anything to do with them.
Dr. Alexis was unable to come to the hospital for over a week due to all the roadblocks and manifestations. Most of the employees live in the local neighborhood and were able to make it to work, although for several days we did not even have a single patient make it to clinic or surgery. I held down the ortho service during this time – which was not difficult. We took advantage of the situation by doing a lot of spring cleaning and organization of materials in the OR. Food and fuel stocks ran low, but thankfully never completely ran dry.
As for danger – there have not been any direct attacks aimed at us or unnerving events at our hospital or the immediately adjacent area. We do often hear gunfire and yelling down the street and off in the distance. There is no question about the dangers and dramatic affects this situation has had on everyone. Thankfully the loss of life has been rather limited. Nonetheless, with level 4 alerts from the state department, missionaries are being evacuated and all non-essential embassy employees are being sent home. I am not sure I understand the logic of all that, as missionaries are needed more than ever, and it may not be that much more dangerous than the all the of the subtle influences of the United States.
On one particular day we had to take to the airport in the heat of the riots. This occurred the morning after an apathetic speech from the president who will not step down. One of our patients asked if there was any way we could take him to Delmas in the ambulance and since Jere was going to the airport that day I arranged for the patient to go along.  Patrick and Michel wanted me to come and bring an oxygen bottle and box of medical supplies so we looked official.  Without that I don't think we would have made it.  We almost took our patient back to the hospital just so we could make it back ourselves.  We had to navigate multiple road blocks and at one point this guy in a red shirt whose smile was almost as big as his muscles started running 50 feet in front of us clearing the way and negotiating passage with the barricade ring leaders. Some were quite stern and were armed. They looked inside the ambulance very carefully to make sure it was really functioning as an ambulance.  Fortunately it was… We had to navigate a lot of smoke and fire leaving a burned rubber smell on our clothes.  Once the road cleared a bit the guy in the red shirt and his buddy held on to the outside of the vehicle until they were chastised by some police officers.  We had to let them go, but then after we let Jere off at the airport we went back and found the them and proceeded to Delmas to drop off the patient.  Then Patrick had another prayer which the escorts appreciated.  We gave each of them 500 gourdes ($7) and took down their phone number for future reference.
In any case maybe not more dangerous than navigating your way by all the shopping malls and fast food joints on a trip from Loma Linda to LAX!
The past several days I have been in the US on a previously planned trip. Dr. Alexis has been able to make it to work on most days and has taken care of several gunshot wounds. He said one of the days demonstrators were pouring oil all over the streets as he drove to the hospital from his home near Petionville. In Martisant (corridor between hospital and center of town) there were two citizens killed in one day and on another day a police officer was shot and killed by the bad guys.
For those of you planning trips… predicting the situation is equally as difficult as predicting tropical storms. Forceful storms come and go rapidly as burning tires in the streets. I do imagine that until a major change in political power occurs that the situation will remain quite volatile.
Scott Nelson, MD