Another update from Elaine.  Anyone who has spent time volunteering overseas experiences culture shock in one form or another, sooner rather than later.  Elaine is a tough lady, sounds like she is handling it well.
It's dark outside as I stumble out of bed way too soon and slip my scrub bottoms on.  I make my way to the "toilette" praying there isn't a roach the size of Florida to step on.  I stick my head under the kitchen faucet to wash my hair in cold water–colder than usual because it rained last night and got an even colder shower down my neck and back.  The power was off in the night shutting down the water supply and the pipes are filled with air.  What once was funny, the cold splashing shower down the front of my clothes, is no longer funny.  It occurred to me this week that culture shock has set in.  A once funny common event has now become a serious irritant.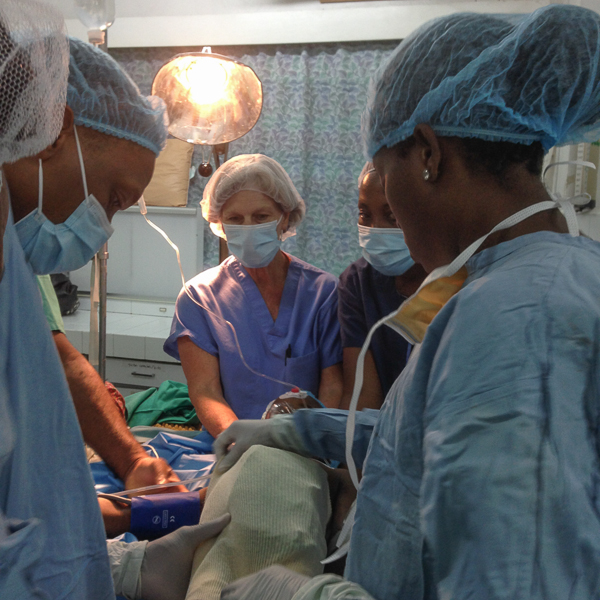 Another matter for prayer has presented itself.  Not the spiritual darkness gripping Haiti, not the abject poverty or continual birth anomalies presenting at the OR, but splashing, spurting water from air-filled pipes.
A neighbor wrote yesterday, "It's time for you come home!  There is a family reunion going on at your house; the kids are riding up and down the street in bathing suits, and we can't find you."
Is it time to go home?  Does it matter that I'm still here?  Where do I want to be?  Easily I answer, "it's not time to go home, the job isn't done."  Haiti still grips my heart and I don't want to be anywhere else.