The infrastructure required in order to do total hip replacements safely is significant.  Implants are also very expensive.  Many of our patients needing this type of surgery are young and have suffered trauma or other untreated conditions of the hip.  These surgeries are often difficult and the implants used must of the very best quality given their need for longevity.  Launching this program has been a dream for many years and last year we were able to get it off the ground with a couple of trips  to perform hip replacements.  We were just graced by the visits of Paul Burton and Travis Scudday who did 7 total hip replacements over the last few days.  In the future we hope to accommodate even more surgeries on these trips as we create efficiency and new standards in our program.  A big shout goes out to the Renovis company who generously donated the implants for these cases.  Because of their great generosity and the two excellent visiting professors, all these cases turned out great – with some patients going home on Post Op Day 1.  Our therapist Irma also deserves a big shout for that as she gets them up and moving in order to regain strength quickly and avoid blood clots. 
Below are several posts and pictures from Dr. Paul Burton…
Day One: Clouds Over Haiti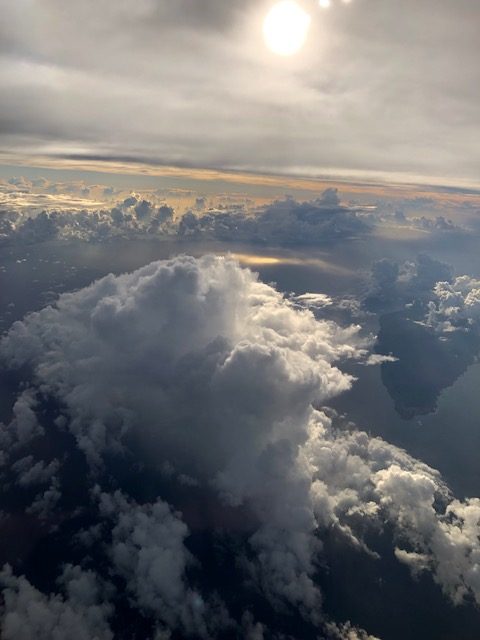 Just saw a birth via c-section. Here is the new guy!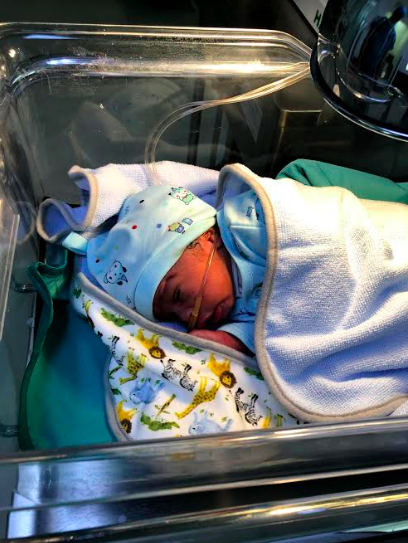 Scott and Travis are fixing an ankle and we will do a THR next on a man who fell 3 years ago.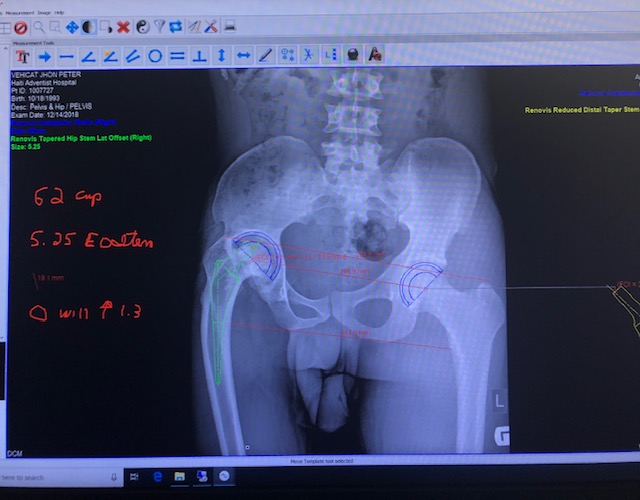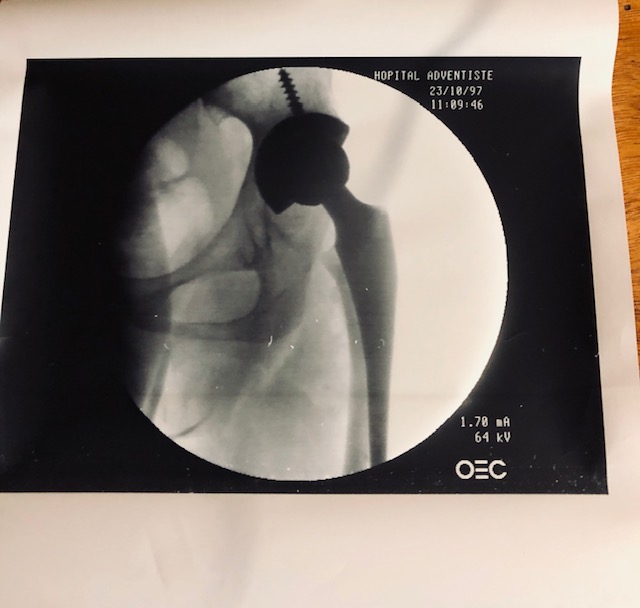 Here are the pre and post op xrays of a very difficult THR we did today with Dr. Travis Scuday . Injury years ago with disabling arthritis. Has a new Kyocera hip now!
Was exhausted last night and slept 9 hrs. Have brought along Mikayla on this trip -a pre-med student and daughter of a friend. She is very excited to be here.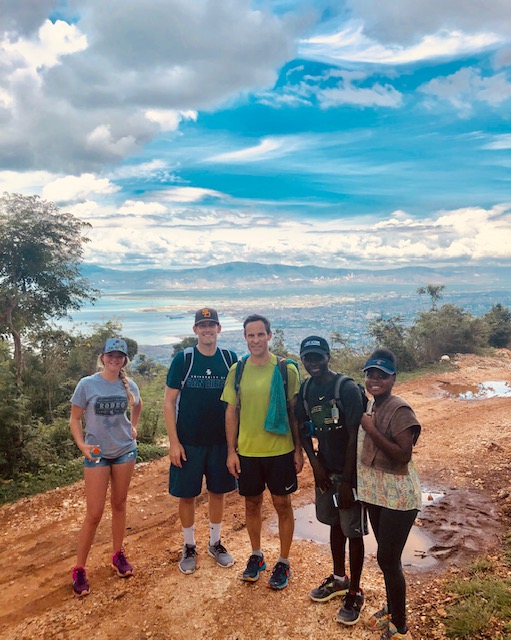 Went to the market and bought supplies. No hospital work today as this is the Adventist Holy day. We went on a 5 hr hike and saw amazing views and also massive infrastructure failure with trash everywhere.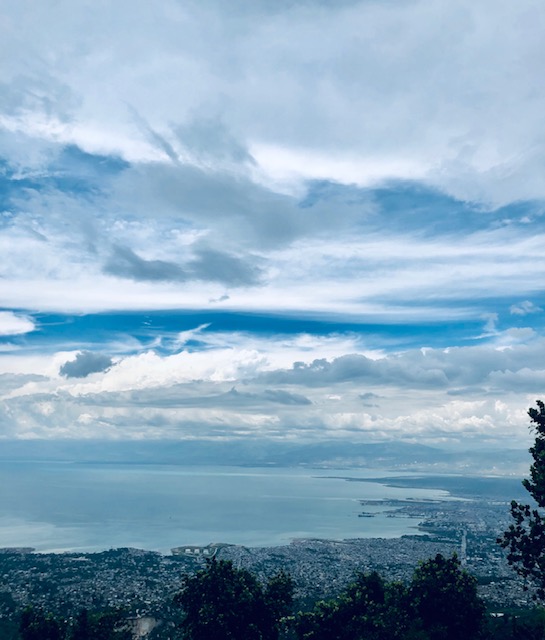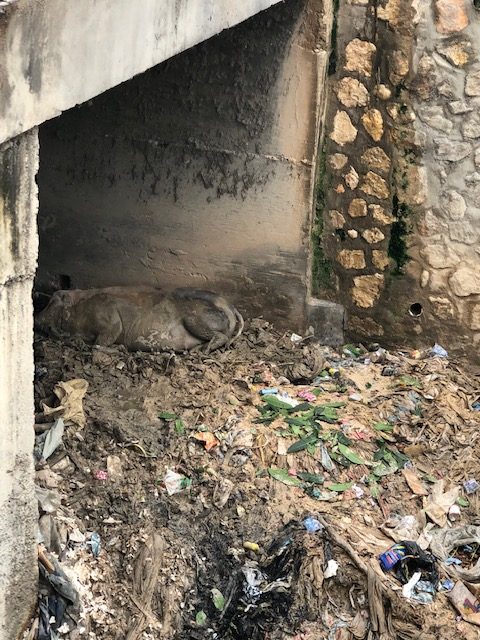 We did 4 THRs and 2 ankle fractures today. Long days as the staff are unfamiliar with THRs.
It was Mother's Day here so we paid the nurses a bonus to come in. They only make $15 a day so in addition to that we paid them another $30- they were very pleased.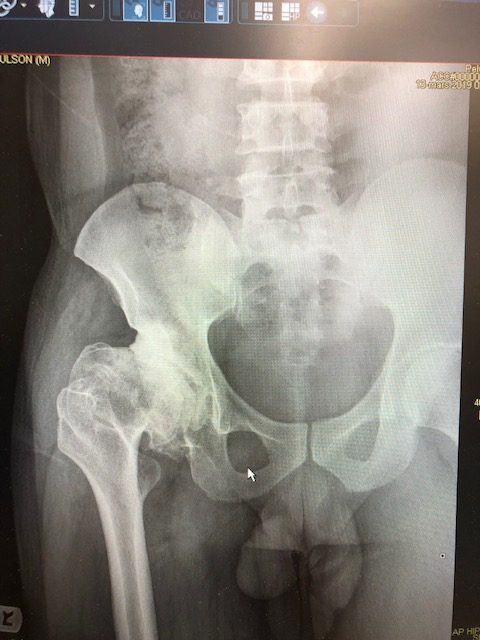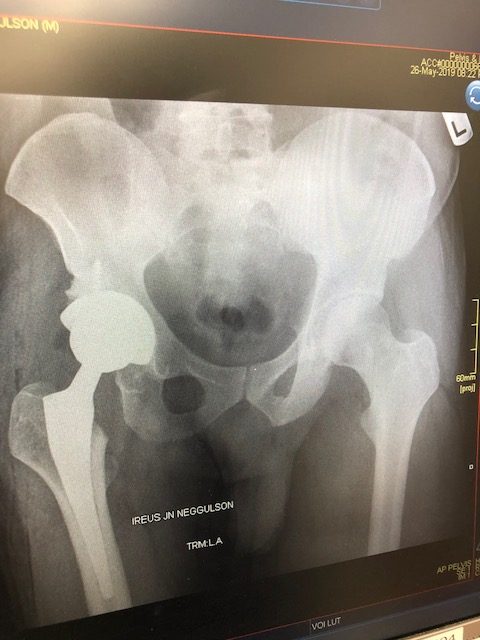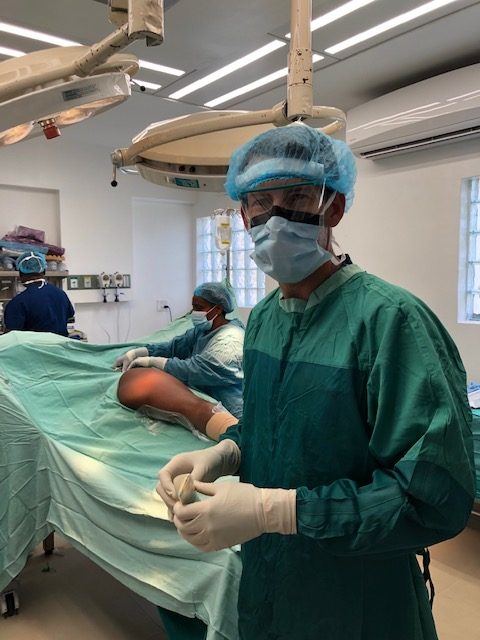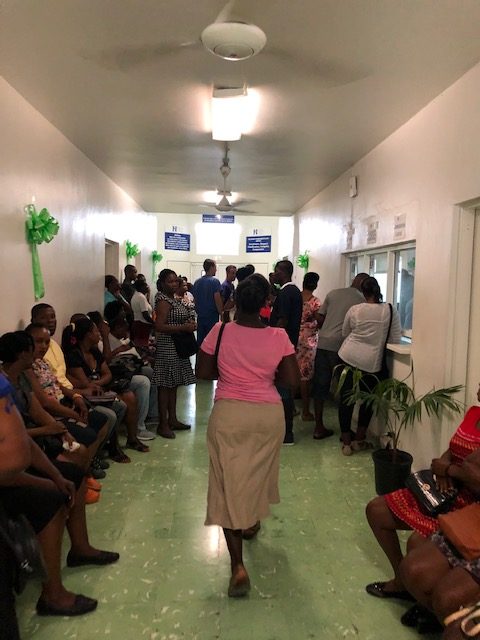 Leaving this am and have immense gratitude to all of you for making this possible and transforming lives over a very memorable Memorial Day weekend. Three OR days, 14 cases, one long hike with Scott and Marni and some hardy staff here, 7 THRs with a few being quite challenging  for Travis and I.
An enormous thank you to:
>> All my partners for giving me this time to go. Special thank you to Ronny for seeing my patient  at St Bs.
>> All of Kyocera/Renovis and John and John Paul for donating the THR instruments and implants.
>> Jose and his team for packing it all together
>> Jim and Ronny for the supplies, TXA, Ancef, suture, gloves, etc. and Suzie for ordering it all.
>> All the OR staff at the hospital here, especially to the nurses and anesthesiologists who worked on Sunday which was Mother's Day here. Many of them are mothers who were away from their children and families.
>> Travis for all the work and coming and giving his time away from his family and to the Hoag Foundation for supporting him.
>> Mikayla Carlson for her work and enthusiasm!
>> Scott and Marni for their immense hospitality and for doing this amazing mission work. There are rewards in places beyond for these two!
>> Sally and Bloom in the Dessert Ministries for prayers and support.
If I missed any, I apologize and thank you!