On the afternoon of March 19 president Jovenal Moise of Haiti in a press conference announced the results of the first positive COVID test in Haiti.  At that moment he declared the Port au Prince airport closed and not another commercial passenger airplane has landed since that time.  I happened to be on a short now turned long trip to California where I had planned to work for a few days at Loma Linda University.  After several attempts to return to Haiti and multiple reservations that continue to get delayed by the airlines I am still in California working on many hospital related projects, administrative initiatives, equipment acquisition and remote management of hospital renovations.  Marni was in Haiti when the border was precipitously shut down and was able to return on a repatriation flight. So although many have expressed concern for us being displaced from our home in Haiti during the pandemic I assure you that no one needs to feel sorry for us at all.  We have been graciously hosted in a beautiful and peaceful guest house of some good family friends in Redlands.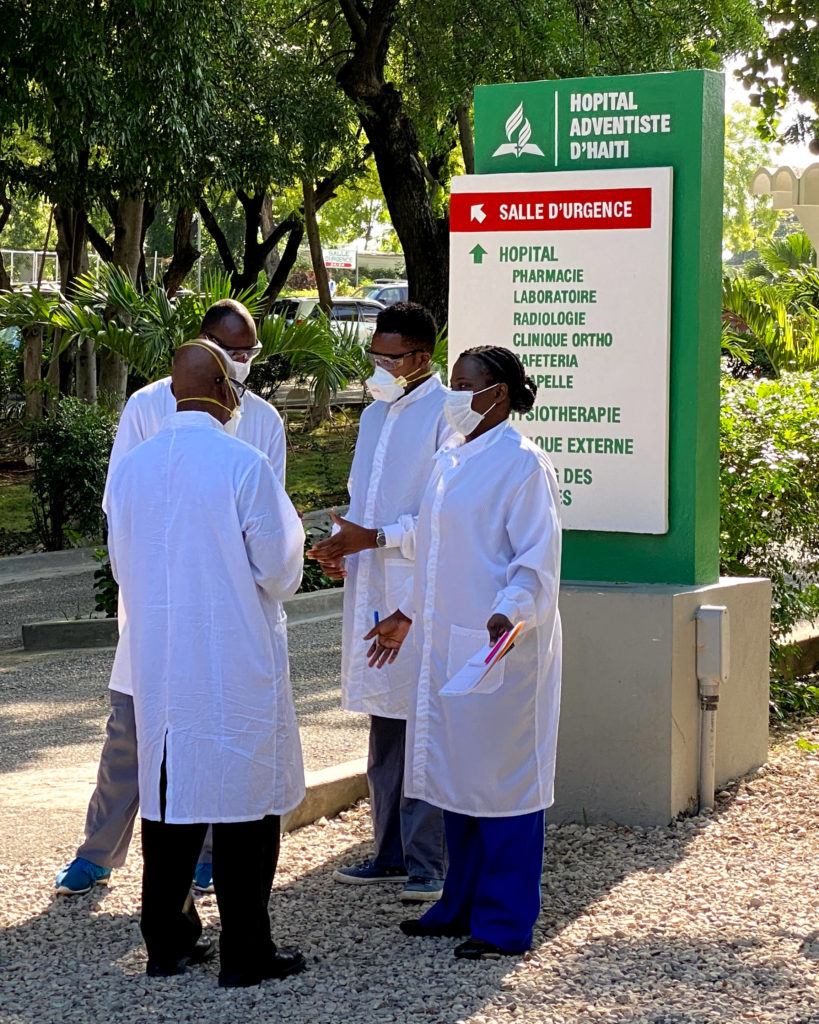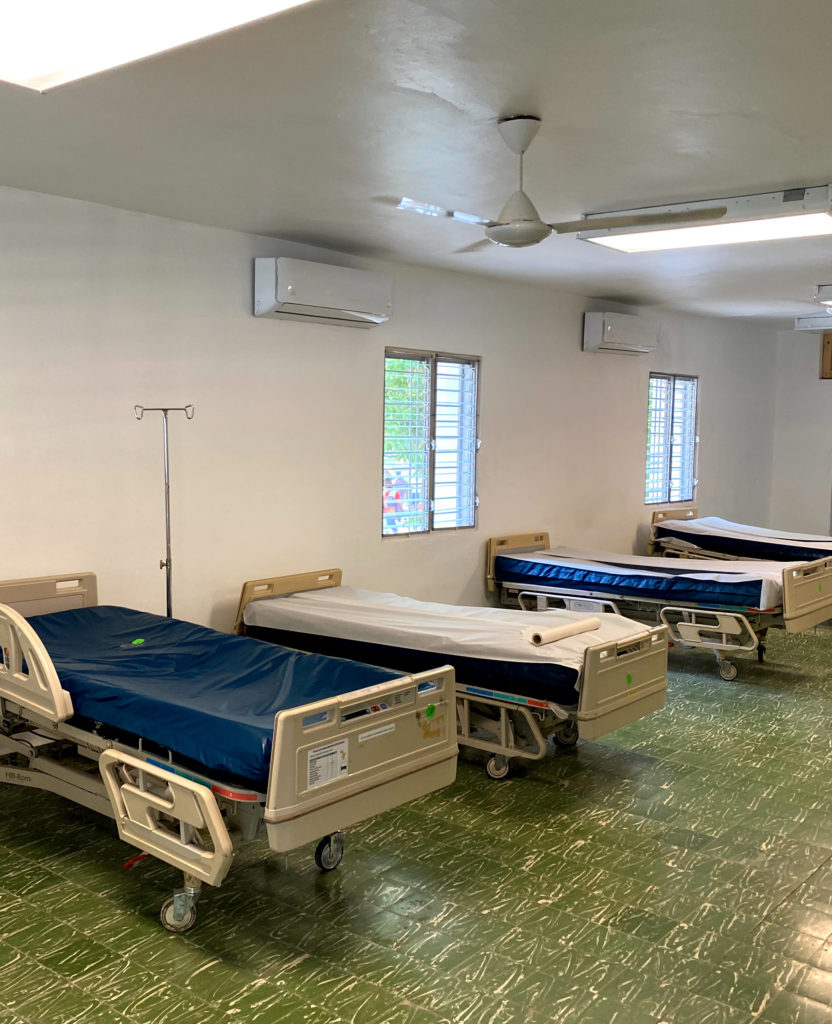 Most of the expatriate hospital staff returned to the states as there was mounting political unrest and threats towards foreigners that were viewed as vectors of the coronavirus.  It was not without significant reluctance that the decision to bring foreign staff back to the United States was made. We have a wonderful team both foreign and local that despite being geographically separated have continued to work together in order that the medical outreach can continue at HAH. I continue to spend almost all of my time on HAH projects, meetings, planning, and acquiring needed equipment.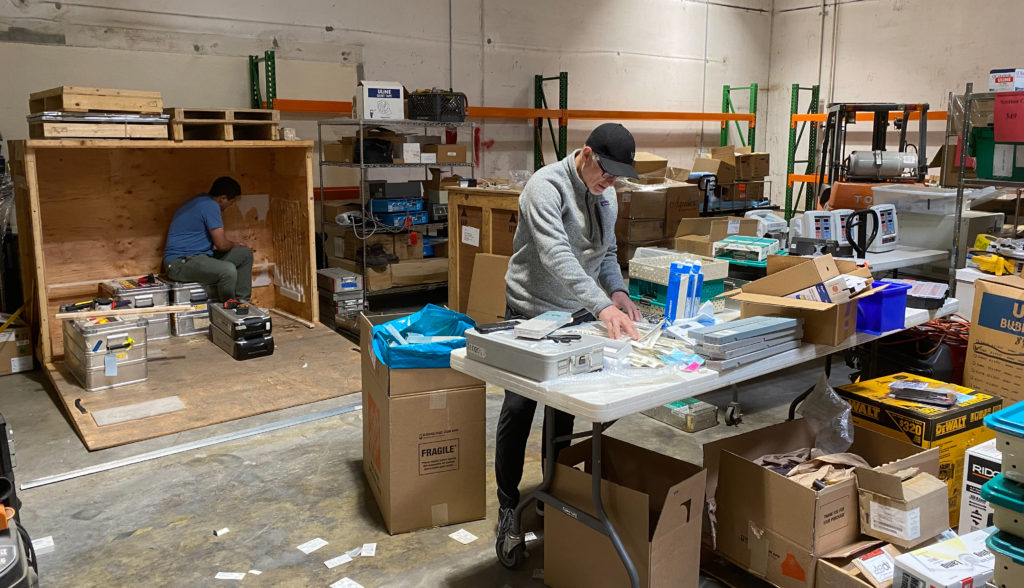 At present the number of COVID cases in Haiti is just under 4000 with 67 deaths which is quite low compared to other countries where the human immune system is more coddled than in the streets of Port au Prince. We certainly cannot attribute this low death rate to an advanced medical system that is accessible to all. At HAH an abundance of precautions have been taken and like many hospitals in the US, the census is low, outpatient clinics are slower than normal, and efficiency has declined significantly.  This has had an obvious impact on revenue, which has mandated unpaid leave for many of our employees.  Without government aid and personal resources this has created some incomprehensible challenges.
Jonathan Euler deserves great accolades for weathering the pandemic without missing a beat. He has remained in Haiti throughout and been a huge blessing to our hospital as well as the 15-20 workers who have been able to maintain employment during the last several months.  With less than normal numbers of patients we have taken the opportunity to complete a few otherwise logistically difficult projects.  We were able to shut down the food service for a several weeks in order to complete the remodeling of the kitchen. This has been a much needed project that included some electrical work, replacing a few appliances, some new tile, painting the walls and fixing lights and fans.  The difference is dramatic and the cost for the entire kitchen and dining room makeover was less than what a kitchen remodel would cost at your house. The simplicity of the construction will make the kitchen easy to keep clean and maintain while standing up to the rigors of cooking hundreds of meals every day.
Another major project has been the resurfacing of the floor in the main corridor of the hospital. After great deliberation we decided that the practicality and look of the original green hospital tile was the best choice for this project.  These tiles are made locally, are very robust and equal or less expensive than other options.  The tiles are also less slippery and do not show dirt and imperfections like some of the more modern choices.  The old flooring had withstood 40 years of abuse and been patched in various places.  Our gurneys can now roll smoothly through the hallways without having to go over ½" drops where new and old tile converged. (No more yelps from our patients as they were jolted over these speed bumps while rolling down the hallway with fresh fractures.)
On the medical front Dr. Geneus has led the staff through appropriate protocols and precautions.  A COVID ward has been established and hosted a handful of patients.  Dr. Alexis has been doing excellent orthopedic work during my absence. He frequently sends me photos of complex external fixators and well done SIGN nails for patients with various deformities and traumatic injuries.
In order to help our employees and their families we are raising $10,000 in order to give each of our 200 employees a Covid Care Package.  Each package will consist of approximately $50 of food and essential supplies that will help to feed their families for several weeks.  This project is a team effort that includes: a select few hospital workers who will be volunteering their time to help put these packages together, Jonathan and Mackenson who are organizing the process, and the rest of us who are contributing financial resources.  If you want to speak out for social justice without having to take to the streets with a picket, then go to www.amistadinternational.org and designate "Haiti Hospital Employee Fund" on the donation link to contribute to this project.