The ninth installment of the May, 2015 Loma Linda University Health Orthopedic Team visit to Nepal was written by surgical technician Elaine Lewis.  In addition to her duties in the operating room, Elaine has many years experience as a midwife back home in California and was able to participate in the birth of two lives shortly after the second biggest quake in Nepal when so many more lives were lost.  This was a phenomenon also noted in Haiti where many deliveries were precipitated associated with the stress of aftershocks.
Life in Nepal is certainly difficult, but the poverty doesn't seem to compare with what I've seen in Haiti.  Many of the people I saw in Nepal lived in rural settings with gardens and often animals.  I felt like I was looking at the world through a pair of prescription lenses that were in a time warp.  One side of the glasses viewed century-old practices and the other side viewed modern times.  Women in colorful Nepalese clothing walked to the fields with huge baskets strapped to their foreheads while others rode motorcycles in western clothes.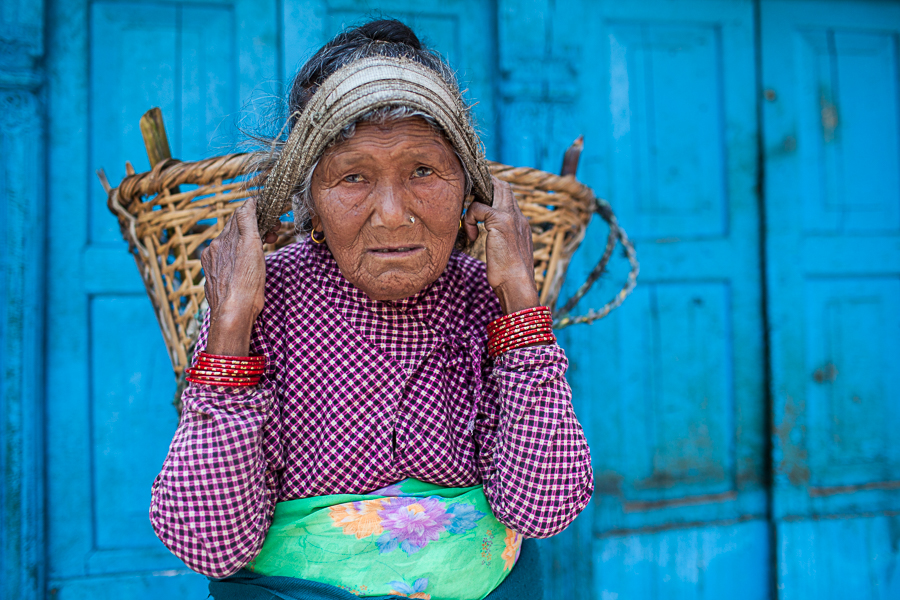 As the five of us from LLU walked, hiked, and ran through the hills surrounding Scheer Memorial Hospital (SNH) in Banepa, Nepal, we witnessed the devastation of a 7.9 earthquake that struck on April 25 and wondered how anyone survived and the death toll wasn't much higher.  A 7.3 quake followed while we were there and we saw a new wave of patients coming in for treatment with fractures and lacerations.  Buildings that were severely compromised in the first quake came down in the second one.  We saw dust clouds in the hills surrounding the hospital as buildings fell.
But there were many bright spots surrounding the devastation.  New life began for two pregnant mothers at Scheer shortly after the second quake.  I was able to assist in the birth of two babies born just four minutes apart in the same room while I was there, and I watched with pride as none of the midwives or nurses bolted for safety during a 6.4 aftershock.  All the new mothers slept outside in a tent with their babies in the chilly night air in case any more earthquake activity threatened.
Finally, a trip to a mountain village where every single home was leveled and two children died, was one I'll never forget.  A clinic was set up in a concrete building of newer construction with minimal damage.  While Dr. Lou from Tennessee examined patients with varied ailments, the children played yard games with the young team of grief counselors from Kentucky that Dr. Lou brought with her.  Someone told us that it was the first time the community had felt light-hearted since the quake.  I have no idea how a people rebuild from nothing and with nothing, but it was clear that the Nepalese will do exactly that.