The following post was written by Elaine Lewis, volunteer surgical technician from Southern California.  Clubfoot is a congenital condition that severely twists the foot or feet downward and inward, making walking difficult, painful or impossible as a child develops.  Over 220,000 children, in the developing world are born each year with clubfoot.  With early detection and fairly simple intervention clubfoot can be completely corrected.  Read more about clubfoot and the Ponseti technique used at Hopital Adventiste d'Haiti here.
Many begin their journey long before the sun is up coming by tap tap, bus, or hired driver. Some even come by motorcycle. Our clubfoot clinic has become known throughout the country and our own Dr. Alexi's fame is well-established.  Four or five Haitian cast techs crowd into a small room manipulating tiny, tender feet and the cries and screams begin. I am summoned by my tender heart to the children to pass out suckers, comfort or sing to them to distract from the pain or fear they feel as their feet are being forced outward to correct their clubfeet.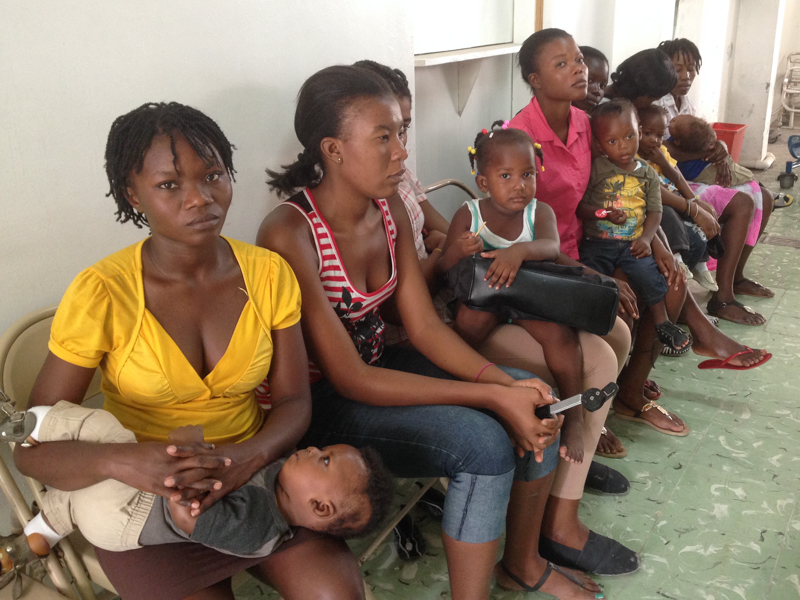 There isn't much happiness in our halls on clubfoot day. Mothers and children seldom smile…they know what's coming, I guess. They must wonder about the future and the difficulties they will continue to face if their child remains lame. Will they have to give care into adulthood? Will this impact them economically if this child can't work? Will the travel to HAH become too expensive and tiresome that they give up before full correction happens?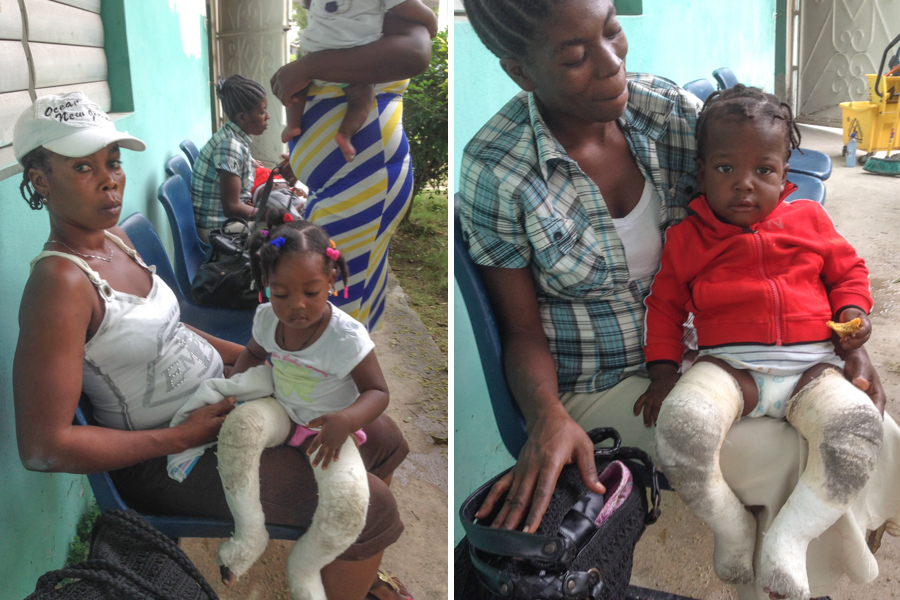 It is confusing to understand how so many babies and children can continue to show up at our door week after week to be treated by casts, braces and surgery–some as young as 7 days. I've asked the question many times, "What is the cause of all this?" Few answers have come from the doctors, however environmental pollutants have been suspected. There is no lack of that in Haiti.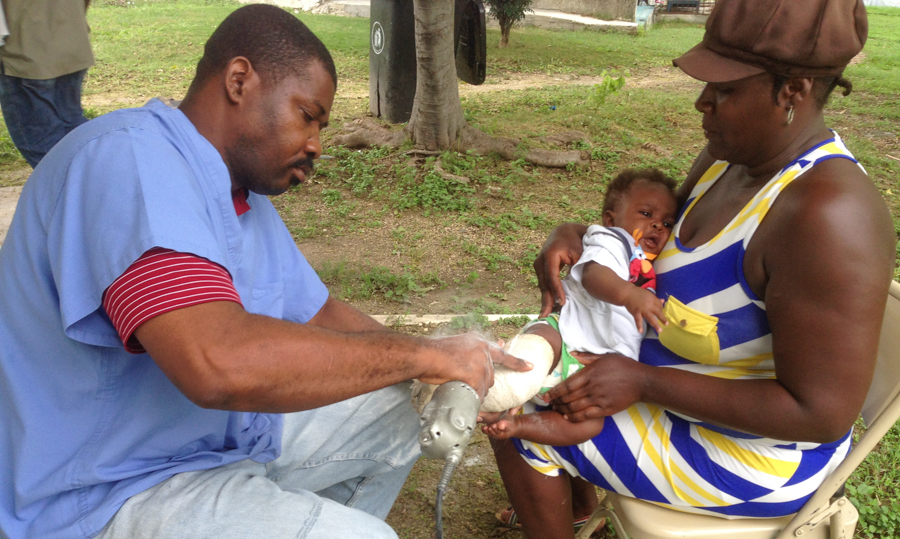 I look forward to and dread clubfoot clinic every week. I meet some amazing mothers, nannies and orphanage workers who come from France, Canada, Mississippi and Michigan. I also meet mothers who appear to be hanging on by a thread, poor and dirty and who ask me for food.
But there's hope at HAH as we give care to everyone who shows up with or without the means to pay. Remember us.