The tropical night rain just started to fall as I enjoy a few peaceful Friday night moments after an incredible week. The week was concluded with an wonderful meal, worship service, and some amazing stories from James and Sarah Appel about their 15 years in Chad. It is truly an inspiration to hear stories about James' and Sarah's work in an African bush hospital. HAH could be considered the Ritz Carlton compared to the places they have lived and worked. However, the boot campers have not been coddled… we are now in full swing. I think it might be more tiring for me than the boot campers, but nonetheless they have been working hard and getting all kinds of experiences. This is an incredible group of focused, energetic, and committed individuals.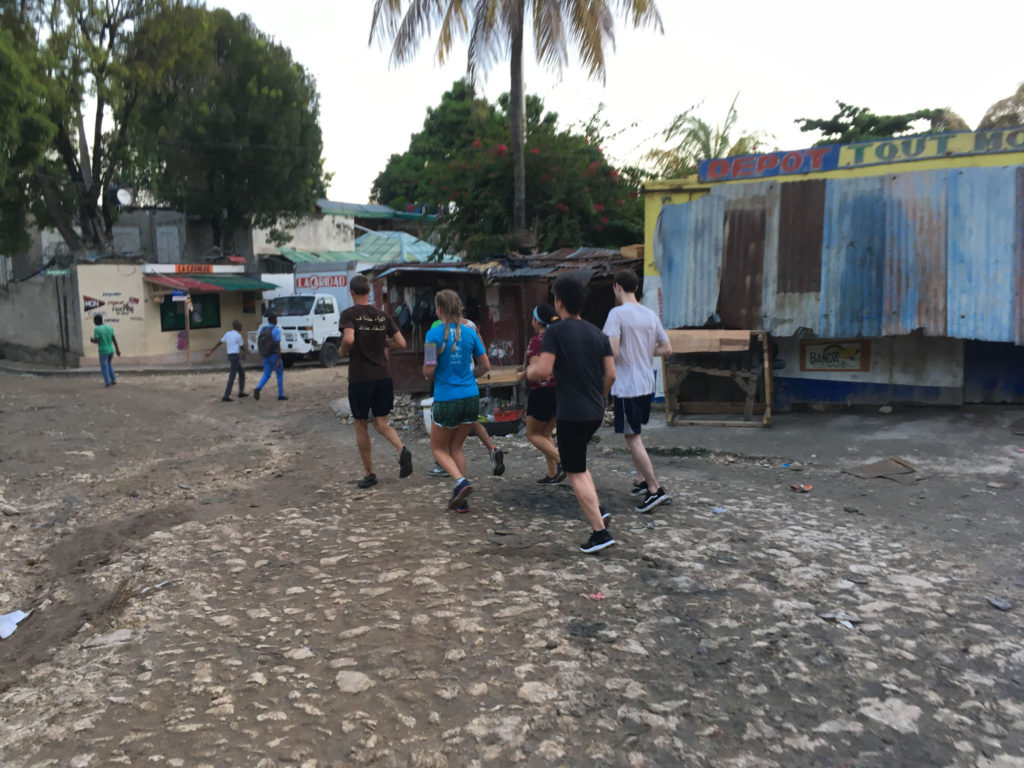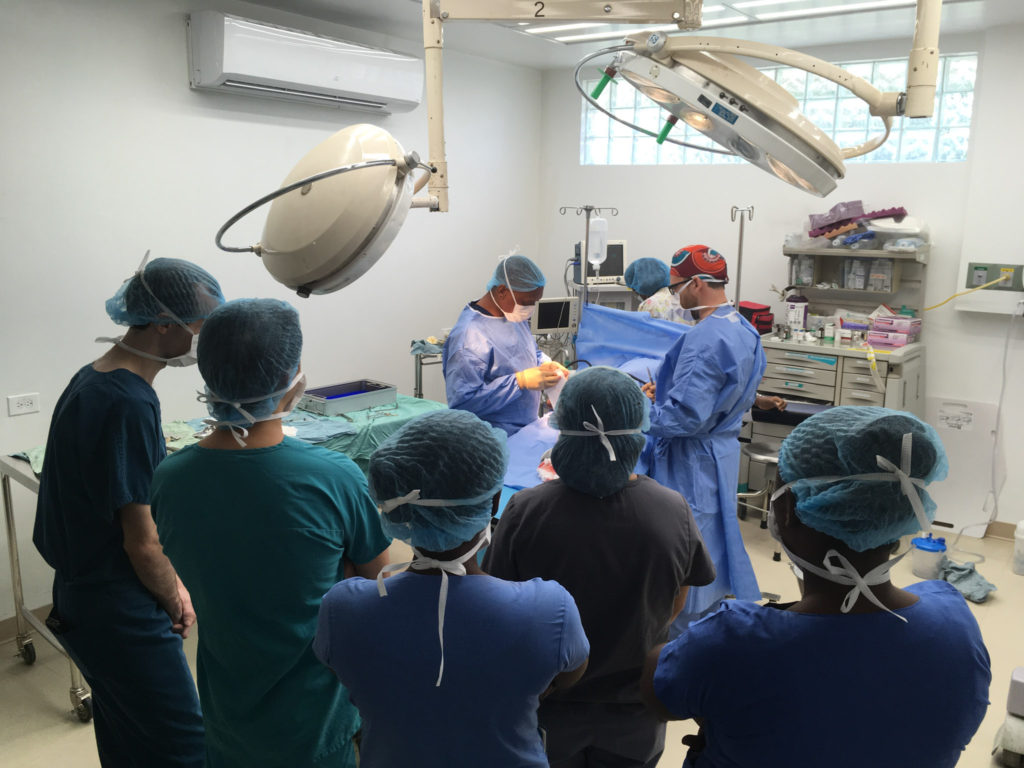 The first day we had them organize themselves into three teams of three. One team is on the maintenance and construction crew. Another is on the ortho/surgery service, and the third is under the mentorship of Sarah Appel who is integrating them into the ER, lab, pharmacy and other areas of the hospital.
We also appointed several leaders to delegate tasks amongst them. One person is in charge of finance, one in charge of food, one communication, and another for organizing activities. I am impressed by how adventurous, hard-working, and resourceful the students are. Experiences have included morning runs, home visits, storage room organizing, gurney repairs, OR observation, cleaning instruments, clinic observation, morning rounds, pressure washing and painting the front wall, lectures, Creole class and evening debriefing sessions amongst other things. They go out to the open markets, experience the street scene, and negotiate the purchase of fruits, vegetables, and other items that I never knew existed.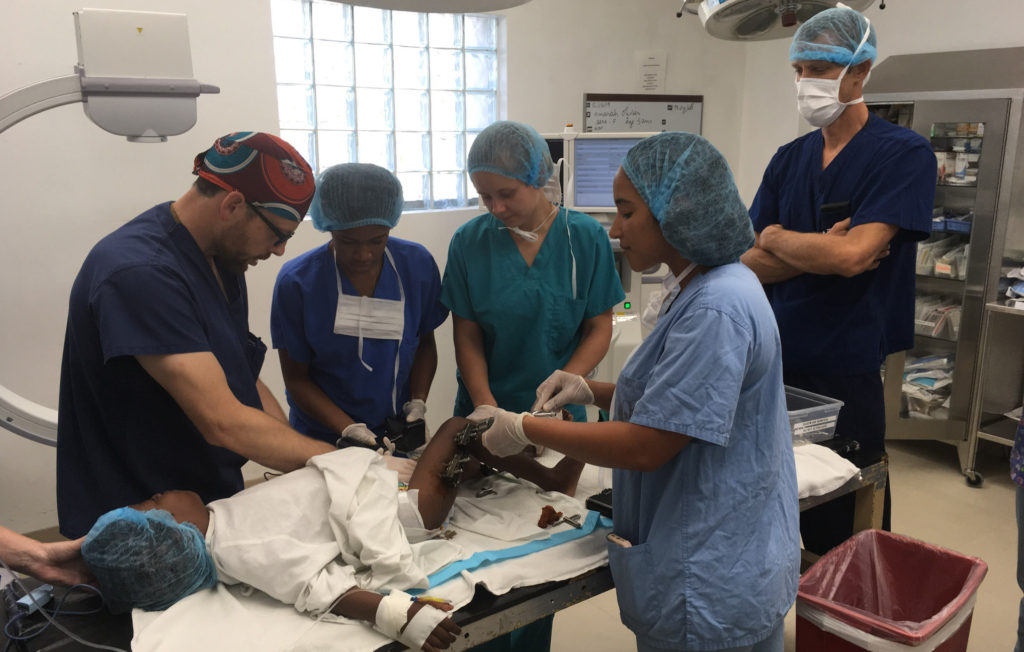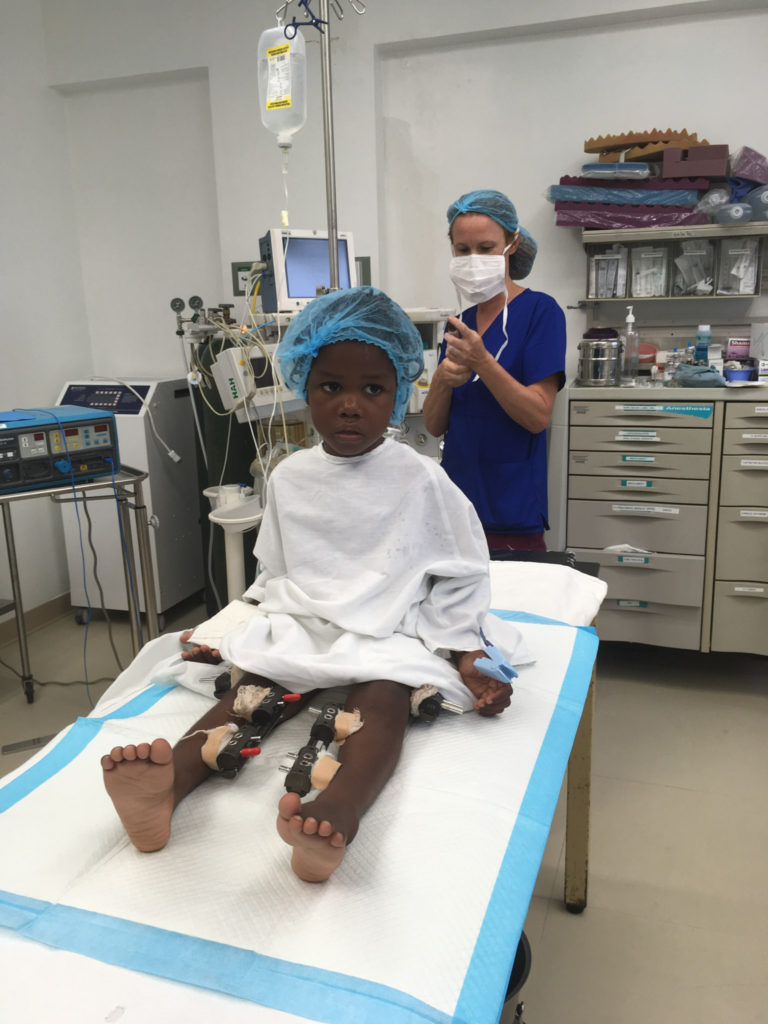 There has been no lack of boot camp activities. Keeping enough tasks lined up to keep everyone busy is not an easy job considering the efficiency and work ethic of this group. I was quite pleased today when we discovered a nursing storage room that needed a lot of attention. Sarah and the students made friends with the nurses and then really got going on the job.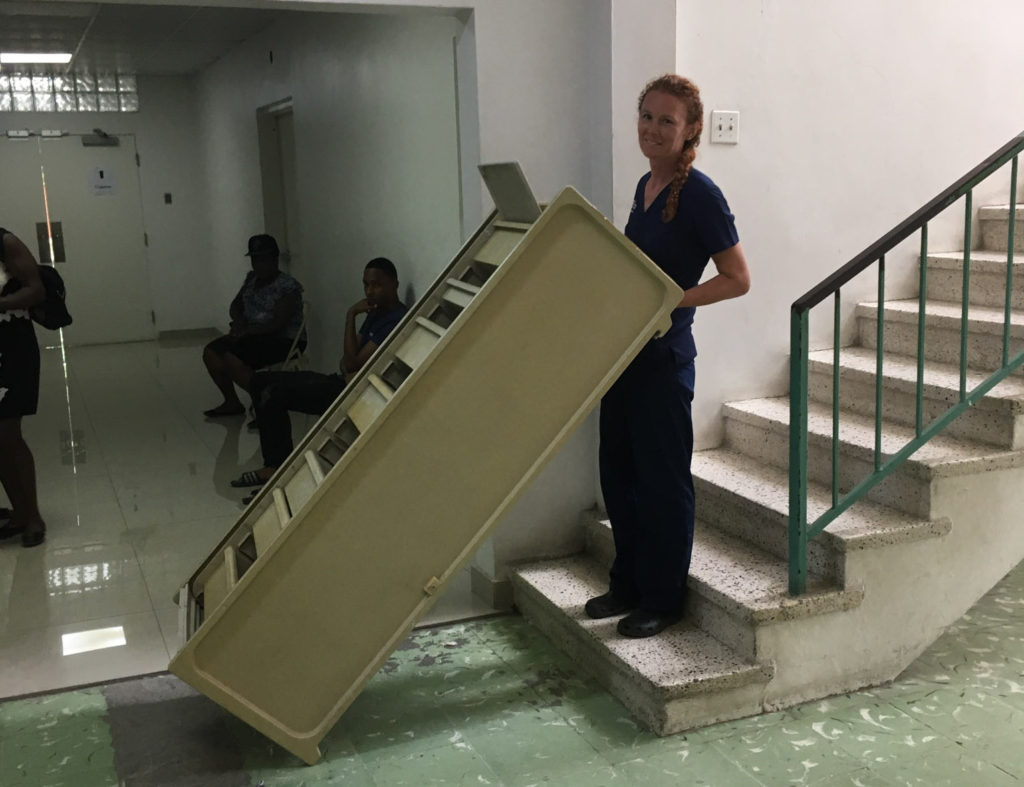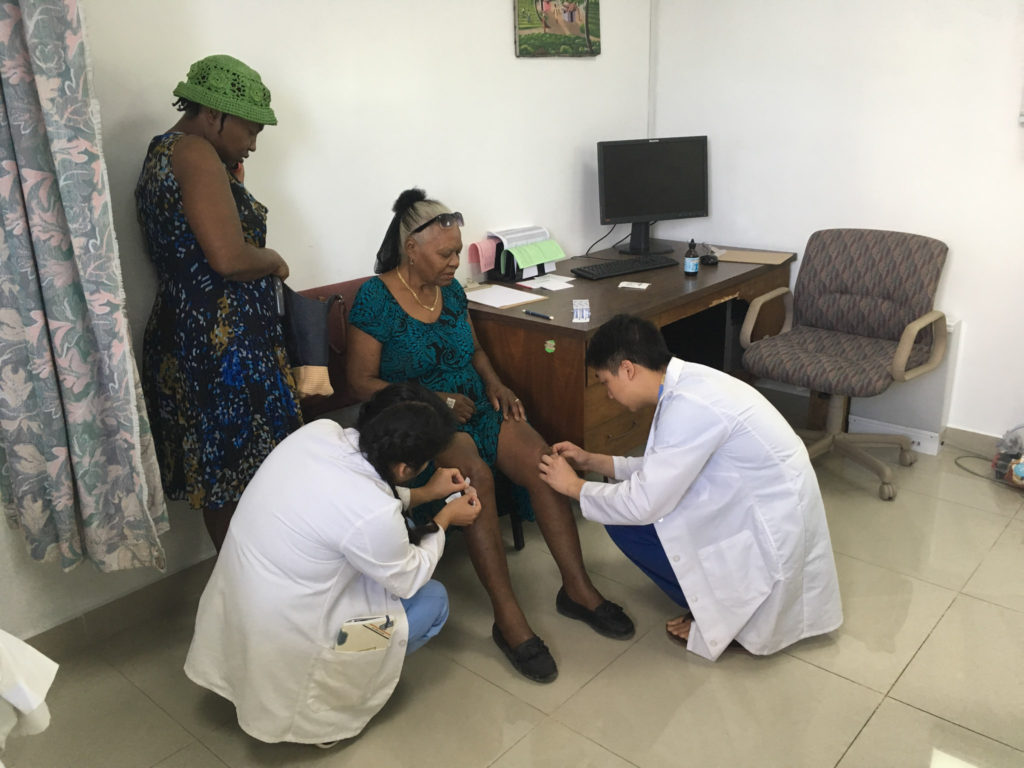 They discovered a lot of OR equipment stashed away that I had not been aware of. Two days ago we were using some bad suction canisters in the OR which did not have a shut off safety to prevent blood from getting suctioned up to the wall. I asked the orderly to throw away those bad canisters but he said we had no more and brought them back into the room. Not knowing for sure if it was my bad French accent, I made it very clear once again that the canisters needed to be thrown out as we did not want to jeopardize the expensive suction pump installed downstairs. Finally the order was carried out. Well, today we unearthed about 50 brand new ones in the nursing storage room upstairs. Part of doing good surgery, making the most of donors funds, and creating sustainability at a mission hospital is knowing what you have and having it ready when you need it. In spite of my pro-active approach to inventory management, I am still discovering more storage rooms after all this time here!