Bon Bagay means "Good Stuff" in Kreyol.  If you say it a few times it becomes addicting.  It is a fitting title for this week's events. Team Sinai returned for their 7th trip to Hôpital Adventiste d'Haiti.  This is a group led by John Herzenberg MD one of the most respected limb deformity surgeons in the world.  His wife Merrill is the organizer of these trips which include a comprehensive team of people from 6 different countries many of whom speak French and Kreyol.
I first met Dr. Herzenberg in 2004 when I went to the Baltimore Limb Deformity Course as a young surgeon.  He is the course chairman. This course really opened my eyes to a new world of surgical possibilities and taught me many surgical concepts I had never before known.  I learned about limb alignment, bone lengthening and gradual correction of severe deformities.  There is so much to learn that I decided to repeat the course two years later and at that time I asked if I could come and spend a summer in Baltimore at the International Center for Limb Lengthening.  This was an amazing experience both for mentorship and learning.  I never dreamed that these surgeons would all come down multiple times to work with me in Haiti and the Dominican Republic.  Mothers in Europe, the Middle East, and Asia are Google searching for well-known clubfoot and limb deformity surgeons and find John Herzenberg, meanwhile, moms come across Port au Prince from some of the worst slums in the western hemisphere to Hôpital Adventiste to find the same guy.  Bon Bagay!
We had a great week with the team which included a lot of operations as well as a Taylor Spatial Frame workshop.  This consisted of 4 hours of lectures for local surgeons and residents and then another 4-hour laboratory session to teach hands-on application of the TSF (graduates pictured in banner image).
For those of you who are not familiar, TSF is a type of external fixator used for limb lengthening as well as gradual correction of various deformities.  It is based on a mathematical theorem that allows you to correct all kinds of exotic deformities but requires some computer programming in order to do so.
Meanwhile, a lot of other Bon Bagay is occurring at the hospital.  Last week a CT scanner arrived from Florida Hospital (see banner image).  There are only 2 others to my knowledge in the country and one of them is usually broken down.
The installation for this is quite complex as it needs a 480V line, so if you have cancer please don't stand by until we get this thing up and going, it could be a little while yet. Thankfully we have an electrical master, JT Haas on site who is getting the job done.  Previously he was in charge of power distribution for the central coast for Pacific Gas and Electric.  He recently retired and is giving his time and expertise to help us solve some major issues.
We were told these issues would cost about two or three hundred thousand dollars to fix, but by redistributing some of our power and working out some practical solutions JT is going to have the job done for less than $30,000.  Bon Bagay!
Scott Nelson, MD
As I deplaned at MIA this morning, we were immediately directed towards an escalator leading to the Skytrain.  I stepped on to the elevator and the young man about 25 years old right in front of me fell down and dogpiled with the man next to him on top of my bag as I tried to pad his fall.  At that point, his feet were up and his head down as I struggled to lift him up.  He looked like a young healthy man and did not seem to be drunk after this short morning flight.  As I helped him up his friend explained to me that it was his "first time".  I said "welcome to the United States of America!".  I only know of one escalator in Haiti – it is in the arrivals hall at PAP. Out of the many times I have arrived there it has only been working once.
This experience gave perspective to some of the things we have been trying to accomplish at Hôpital Adventiste – commonplace endeavors to take us up to the next level sometimes end up in a dogpile at the bottom of the escalator as we tumble over each other trying to communicate, understand and stand up again.
One such endeavor is our new PACS system.  Some of you may not know what that is, and the rest of us who do, still might not know what those letters stand for…Picture Archiving and Communication System.  Virtually all hospitals in the United States now have such systems which electronically store radiographic images.  This technology is to the traditional x-ray what digital cameras are to film cameras.  The way it works is by the use of a 14×17" digital detector which is the size of a standard x-ray cassette. X-rays out of any old, new, portable or stationary machine can be beamed through the patient onto the DR detector and voila! The image shows up on an adjacent computer via Bluetooth. It is then labeled, edited as necessary, and archived onto our server using an Agfa PACS database program.
The benefits of a digital system especially at a mission hospital are many.  Film x-rays often require about $20 US of film and chemical per study.  Bypassing the need for film allows us to more easily afford x-rays for people who cannot pay and yields more profit for the folks that can.  If a poorly performed x-ray is taken then it can either be edited for clarity or retaken without wasting materials.
Gone is the day that you could not get an x-ray because the patient could not afford it and you did not want to put your hospital further in the lurch!  Now we are lowering our prices, creating more accessibility for the common man, woman and child with an even better quality of care than before.
The reality of this system occurred over a cup of coffee early one morning on my way to work at LLUMC last November. I met with a friend who told me to let him know if I needed some financial support for a project in Haiti.  I presented him this idea thinking that he may be able to provide a small jumpstart for this $95,000 project.  Halfway through our cappuccinos he had heard enough of my enthusiasm to reach his hand across the table and shake on a promise to fund the whole project!  Mike Haman director of our PACS at LLUMC used his VIP status with Agfa Healthcare to strike a 70% discount on the software and then put the whole system together, travel to Port au Prince and spend a week for installation and training.
Entering good data with consistent attention to spelling and details is where we began to stumble at the bottom of the escalator.  We soon discovered that there were at least 7 existing medical record numbering schemes, with many patients having duplicate numbers. Continuing with this database nightmare would create chaos and frustration when searching for patient images. Fortunately, Jere Chrispens, our CEO is a seasoned IT executive who was able to come to the rescue.  An eighth medical record numbering system was created with a consistent 7 digits to supplant all previous systems.  It seemed like a simple scheme but various complexities arose which created moments of frustration amidst the joys of our new system.  This has now led us to create a demographic database in order to avoid duplicate record numbers, have the consistent spelling of names, and contact patients when needed.  These concepts don't intrinsically exist in Haiti.  But by padding the falls, communicating, and helping to lift each other up we are standing on the escalator and moving to the next level. Welcome to HAH!
Scott Nelson, MD
At Loma Linda University's 2015 Alumni Postgraduate Convention seminar on Global Orthopedics, Merrill Chaus gave both a disturbing and challenging presentation entitled, "The Dark Side Of Doing Good." Disturbing because, as a veteran of several overseas mission trips, I knew that I had personally violated many of her recommendations – challenging in the sense that I vowed to try and improve my track record in the future.
Merrill is a registered nurse and team coordinator for Operation Rainbow, a nonprofit organization providing free pediatric orthopedic surgeries to indigent children in underserved countries, mainly South and Central America, Mexico and Haiti.  She has participated in over 20 national and international medical missions including 4 trips to Hopital Adventiste with her husband Dr. John Herzenberg, Director of the International Center for Limb Lengthening in Baltimore, Maryland.  Merrill's preparatory skills for these trips are legendary and she is more than qualified to offer the following advice.
Merrill is on the front row wearing green scrubs seated next to husband John in the white coat on her right
Before the mission
Do consider national and religious holidays and elections before committing to mission dates.
Do inform local surgeon of your team's specialties before arriving.  The local surgeon needs time to match appropriate skillsets to patients' needs.
Do anticipate and pack all supplies and medicines needed for a week of clinic, OR, recovery and follow-up care.  Don't strain the limited local resources.
Do ask local staff what lectures topics to prepare.  Don't assume that you know what they want to learn.  Do extend lecture invitations to local doctors and community healthcare workers. Invite local experts to share their expertise and experiences.
Do not pack expired medications.  Most NGO policies clearly state: No meds less than 6 months from their expiration dates.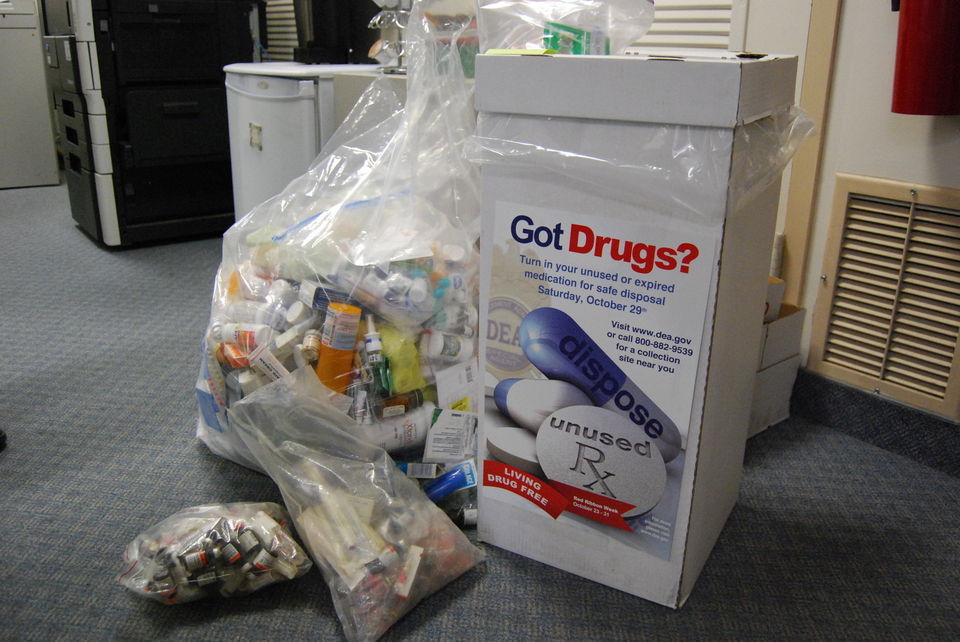 Do take the Stanford/Johns Hopkins online course: Ethical Challenges in Short-Term Global Health Training.
Do take the Cultural Competency Online Course by Unite For Sight.
Do learn basic phrases in the local language.  Do recruit volunteers who speak the local language to prevent miscommunication and reliance on interpreters.  Do prepare patient education materials in the local language.
Do ensure your team is competent and credentialed to prevent spreading false knowledge and harmful practices. Good teaching skills are a plus!
Do consider recruiting a biomedical engineer to train locals on equipment maintenance and IT specialist to maintain computer networks.
Do fundraise to offset fixed hospital costs your team incurs such as water, fuel, electricity, oxygen, x-rays and IV fluids. Volunteer's use of operating rooms may prevent local doctors from operating for a period of time. The local hospital is likely to need help to pay staff wages due to increased manpower demands.
Do cover up tattoos. Tattoos are often sported by gangsters and thieves in the developing world and may be threatening to patients.
During the mission
Do dress conservatively.
Men: scrubs/lab coat. Please no earrings or shorts.
Females: scrubs/lab coat, no sleeveless shirts during work hours.
Don't smoke or drink alcohol on the hospital premises.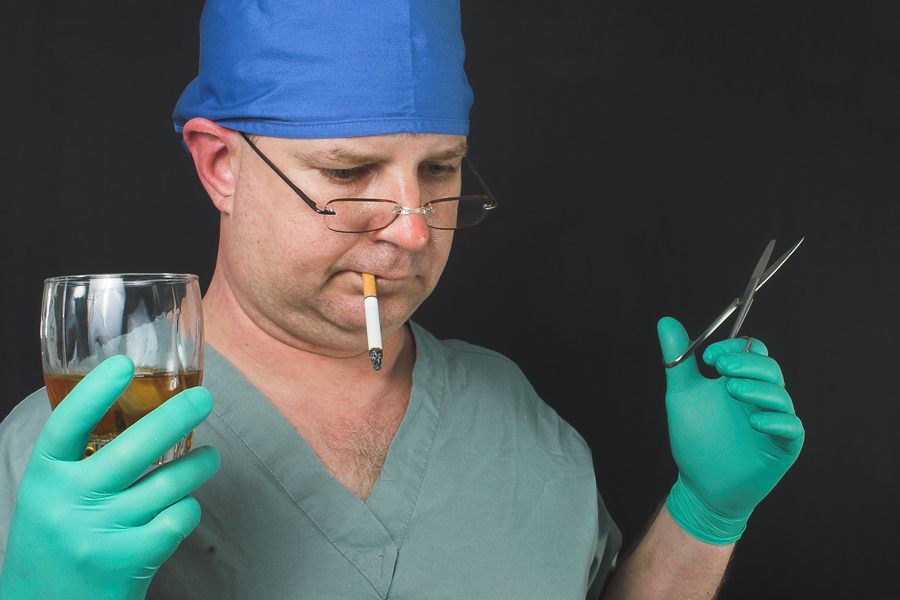 Do coordinate/cooperate with the local team and respect their hospital rules.
Don't ignore or work around local staff. Work with them. This promotes good will and safe, ethical care.
Do identify who will provide follow-up care and consider reimbursement for service rendered in the future.
Do provide teaching moments during morning report, bedside teaching and conferences.  Do less surgery and more training – "leave skills, not just scars."  Education is key to improving surgical capacity and sustainable change. The local staff needs skills to care for patient complications after teams depart.
Do wear identification badges with name and job title written in the local language. Locals have a right to know who is administering care. ID badges prevent misidentification and demonstrate collaboration and respect.
Do practice kindness, patience and cultural sensitivity. Locals may be reserved and intimidated. Engage them gently and practice cultural humility.  Do remember that local staff and patients are watching you. Don't do in the field what you wouldn't do at home.
Do maintain high standards of care. Patients trust incompetent volunteers more than competent staff.   This undermines trusting relationships.
Do document patient charts in the local language so that staff can follow patient progress and administer safe follow-up care.
After the mission
Do obtain contact information of the local surgeon providing follow up care.
Do give your contact info to the local surgeon.
Do leave casts, medicines and supplies for patient follow up visits.
Do continue sustained communication with surgeon and hospital.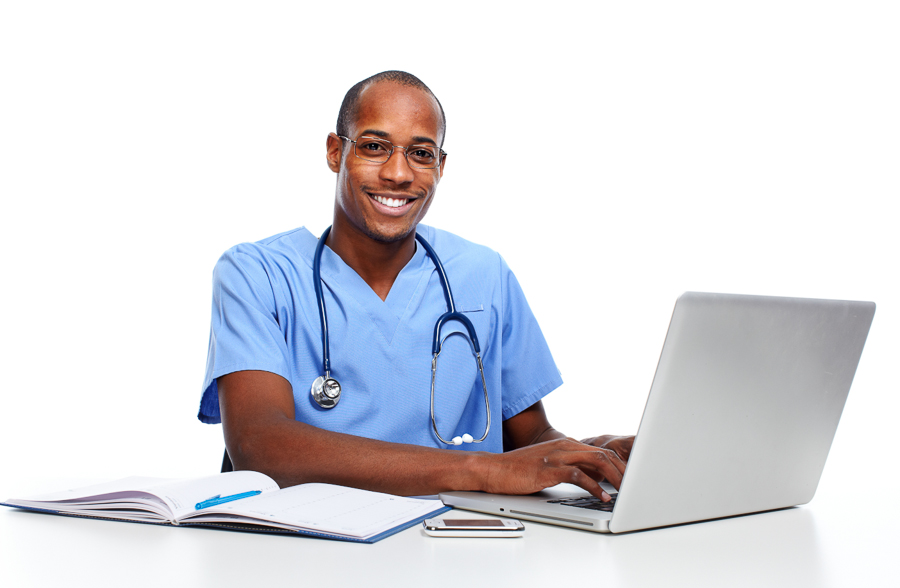 Do plan a return visit.
Do consider a long-term partnership/training program.
Do consider using evaluation forms for both volunteer team and hosts.